Automation and industrial robotics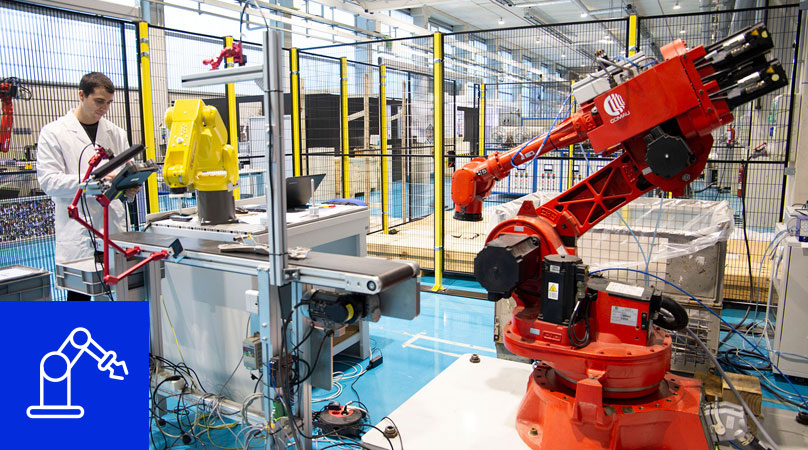 Automation and industrial robotics solution incorporates technologies that allow improvements in the efficiency of the processes by optimizing the operation, reducing times and costs and increasing reliability.

TECHNOLOGICAL PROSPECTIVE
Diagnosis of the impact of automation trends in the area of interest. The objective is to reduce technological risk and anticipate environmental changes.
FEASIBILITY STUDY
A comprehensive study of technical and economic feasibility totally independent and customised to implement an automation solution to carry out the customer's requirements. Independent approach to the solution with a specific analysis of the need for robot automation.
SIMULATION AND DESIGN
Simulation models, technical documentation and manufacturing documentation (mechanical and electrical drawings) to achieve the initially established requirements in the automation solution.
DEVELOPMENT OF PILOT SOLUTION
First functional implantation. Validation of the solution: Trials and tests. Optimisation of the solution for its industrialization.
IMPLEMENTATION AND COMMISSIONING
System operational fulfilling the stipulated requirements with the corresponding technical support documentation.
UPDATE AND FOLLOW-UP
Continuous support for good operation, updating and evolution of the system.
Industrial sectors