Multifunctional surfaces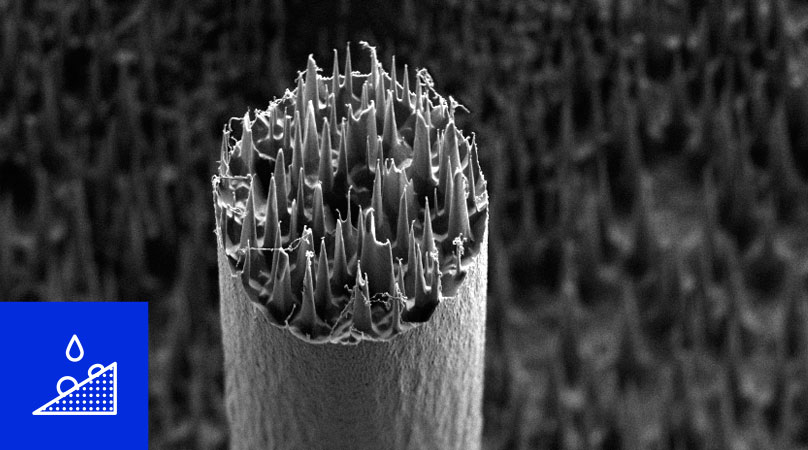 Surfaces are the first interaction point of a material with its environment. Thus, using surface modification techniques, the properties of materials can be improved and given different functions. Tekniker has different technologies for surface modification/treatment that allow different functions to be achieved.

CHARACTERISATION
Tests under standards
Comparative testing
Creation of testing prototypes
DEVELOPING FUNCTIONALITIES
Developing specific solutions for different applications covering an extensive range of functionalities related to different materials (metallic, polymeric, ceramic).
VIABILITY AND ADAPTATION
Viability and adaptation to substrates and operating requirements for functionalities developed at Tekniker or externally.
CONSULTANCY FOR INDUSTRIALISATION
Analysing implementation costs and costs per part
Studying process parameters for implementation
Studying specific equipment needs, design and selection of suppliers
UNIQUE SOLUTIONS AND PRE-SERIES
Surface functionalising in short production runs for parts ready to be used or marketed (pre-series).
Unique single solutions (moulds, unique parts for scientific equipment, etc.).
Industrial sectors