PVD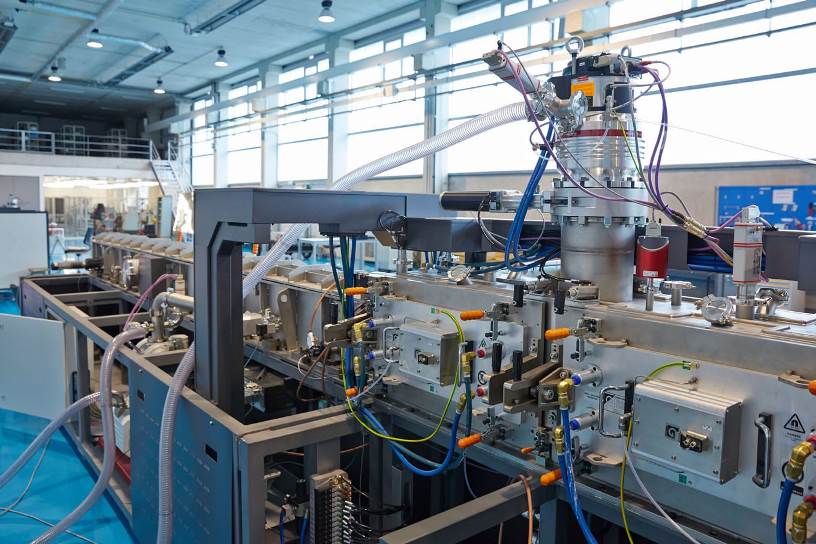 Coating technology in vapour phase, PVD (Physical Vapour Deposition), is characterised by providing additional properties to materials with only microns or nanometres of thickness. Evaporating various metals (with or without reactive gases) can give materials functional and/or decorative properties. PVD processes are clean and sustainable.
TEKNIKER develops coatings and new coating processes for various industrial sectors such as cutting tools, decorative coatings, tribology, anti-reflective filters, heat absorbers, transparent conducting oxides, absorbers for photovoltaic cells, lubricating coatings, etc.).
It also has extensive experience in cathodic arc deposition such as by sputtering.
TEKNIKER has also implemented the HiPIMS technique, an addition to sputtering, achieving extremely dense hard coatings, giving them high resistance to corrosion (bipolar plates, biomedical implants)
This extensive knowledge about the processes, enables the layers to be deposited on steel, metals, glass, ceramics, plastics etc., thanks to the combination of processing variables and the type of evaporation source (Arc, Sputtering, HIPIMS).
Design and manufacture of equipment
They design and build custom-made PVD equipment based on proprietary technology. The chamber designs are adapted to the size and geometry of the parts and the processes to the functional and/or decorative specifications required for the layers.
The characterisation of the surfaces reaches its mechanical (coating adhesion, surface hardness, elastic properties...), physicochemical (GDOES analysis, microscopic observation, SEM...) and optical (FTIR, UV-VL-NIR spectrometry) properties.
Industrial sectors