Inspection and measuring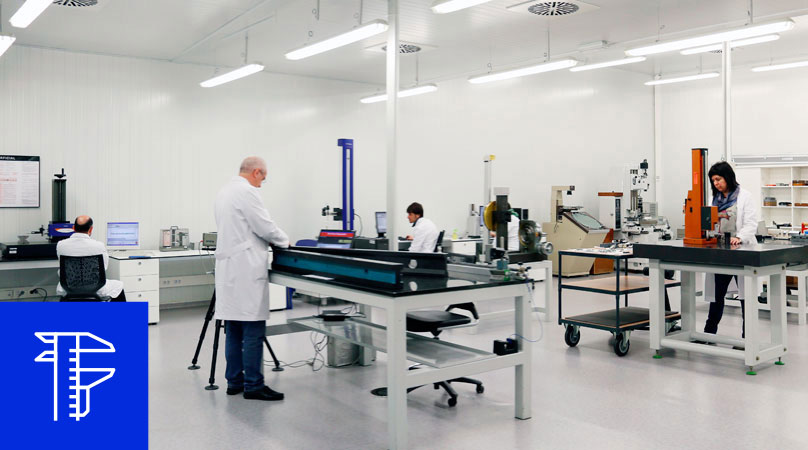 Tekniker offers inspection and measuring solutions based on precision engineering, the integration of all kinds of measurement commercial devices and specific measuring procedures, which are all adapted to the requirements of each application.

CALIBRATION AND CERTIFICATION OF PRODUCTION AND MEASURING SYSTEMS
ENAC verification, calibration and certification of machine tools, coordinate measuring machines and mechanical precision systems in compliance with the current standards.
CALIBRATION AND MANAGEMENT OF CALIBRATION PROCEDURES INVOLVING COMPONENTS, MEASURING SYSTEMS AND STANDARD PATTERNS
ENAC calibration and certification
of components, measuring systems and industrial patterns. Integral management of the calibration plan by using proprietary software (
TEKALNET
).
3D VERIFICATION AND CALIBRATION OF PARTS AND COMPONENTS
3D verification and calibration of parts and components. From the micro to the macro scale.
LARGE SCALE METROLOGY
Verification of large scale actuating systems, components, toolings and assemblies with micrometric uncertainty (from 2 m3 to dozens of meters). Dimensional planning and simulation at end customer´s facilities.
DEVELOPMENT OF MEASURING EQUIPMENT
Development, manufacture and turnkey deliveries of scientific and measuring equipment.
IN-PROCESS INSPECTION AND METROLOGY
Development and integration of measuring and inspection solutions in manufacturing processes.
MONITORING AND CONTACTLESS REGISTER
Contactless monitoring and registration in several applications. Collaborative and assistive manufacturing technologies.
CONSULTANCY, TRAINING AND DISSEMINATION
Consultancy in the field of dimensional metrology
Specific training
Dissemination of contents
Industrial sectors