An innovative nanometric calibration test bench
Fagor Automation-Aotek requires an ultra-precision linear test bench for its entire range of linear feedback products.
Development of a test bench for Fagor Automation-Aotek with a measuring accuracy below 10 nm/m for a total calibration length of 3,200 mm.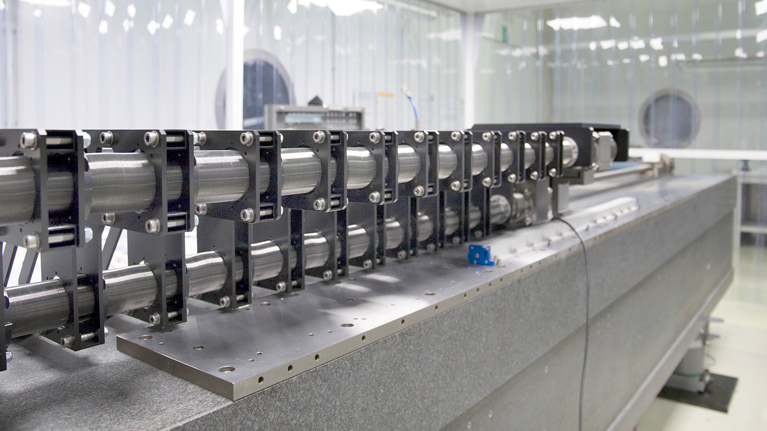 Tekniker and Fagor Automation-Aotek, specialised in manufacturing machinery automation and control systems, have developed a linear, ultra-precision test bench that will allow the Basque cooperative to run tests and apply state of the art technology to monitor the behaviour of its linear position encoders.
The ultra-precision linear test bench has been designed and manufactured to accommodate the entire range of Fagor´s linear feedback products under different misalignment conditions. The test bench offers up to 3,200 mm of calibration length. Its most unique feature is the Abbe interferometric measuring system for error-free and off-load shifting, that provides an unprecedented level of accuracy in this sector below 10 nm/m.
Thanks to its expertise and know-how, Fagor Automation has become the first and only Spanish company capable of producing this type of position encoders in their entirety as the organisation owns in-house technologies in all four fields connected to production: mechanics, optics, electronics and software.
This project will allow the cooperative to investigate the operation and design parameters of position encoders to further develop new and more accurate models and deliver elements that improve the accuracy of the materials made by the company.
It is hoped that this development will give rise to further progress in terms of optimising and operating a number of industrial machines and high-yield production lathes.