Electrodeposition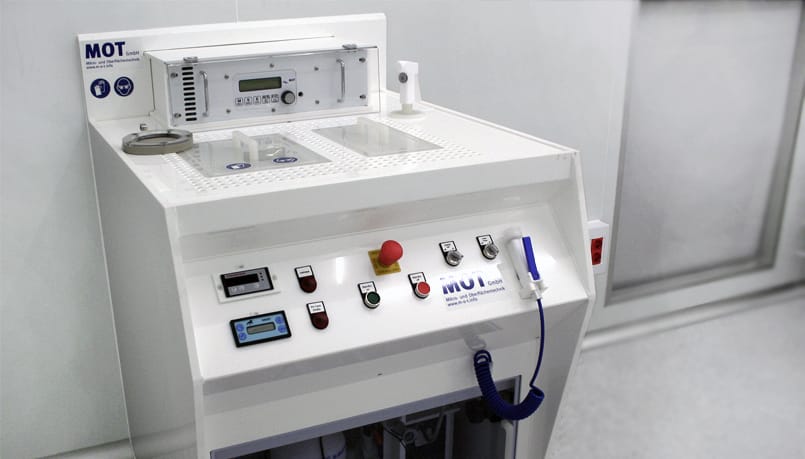 Electrodeposition is an electrochemical process in which metallic cations in an aqueous solution are deposited on a conducting surface using an electric current.
TEKNIKER has the capacity for electrodeposition of nickel on wafers of up to 4 inches (with the possibility of up to 6 inches) with high purity of deposit.
The replication of nickel on micro o nanostructured silicon substrates is also viable, with great surface quality in the replication, thus being able, for example, to prepare flexible nickel substrates that can be assembled onto rollers for high- production printing processes (roll-to-roll or roll-to-plate processes).
The main characteristics of this technology are:
A process with great control over the uniformity of the nickel thickness
High purity of the deposit
Ideal for manufacturing flexible stamps for roll-to-roll processes.
Industrial sectors