Nickel stamps for roll to roll processes
To manufacture flexible microstructured substrates for roll-to-roll processes
Obtaining flexible nickel stamps.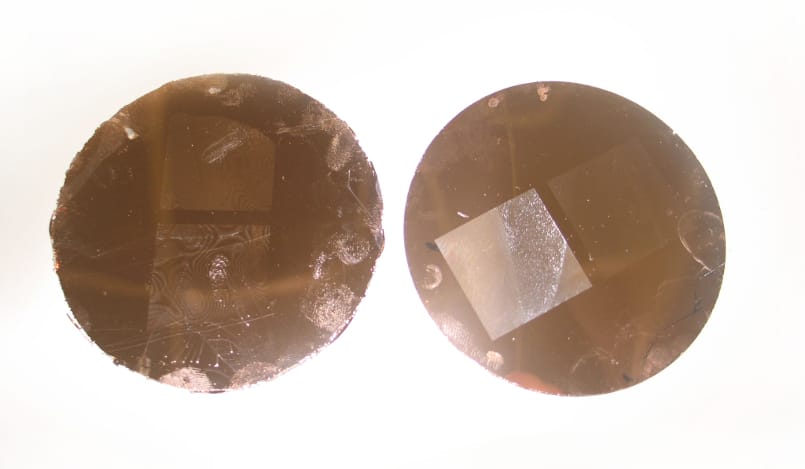 The manufacture of microstructures in flexible materials such as polymers, aluminium and coatings can be carried out industrially by means of roll-to-roll (R2R) processes that are fundamentally used for flexible electronic applications and to modify surface properties of materials.
R2R processes require a flexible surface to be manufactured that contains the desired design and will be replicated on the final substrate by using an on-line thermal or UV stamping process.
The design and manufacture of flexible substrates comprising structures of up to 5 µm are associated with complex processes for which white room technologies are used.
A thin conducting line (mainly copper) is placed on micro-structured silicon moulds by means of PVD processes (Physical Vapour Deposition). Structures then receive a coating up to 100 µm of nickel by electrodeposition.
Finally, chemical etching is used to remove the initial silicon and copper to obtain flexible nickel substrates to be assembled on the roll-to-roll machine. Anti-adherence coatings can be incorporated to these substrates in order to facilitate the roll-to-roll process.
At Tekniker, for instance, Flexible seals have been manufactured for applications used to manufacture chips and films that inhibit bacterial adhesion in hospital applications (project Flexpol) and packaging (Project Biosmart).