Tekniker participates in the European conference Digital ECAI 2020
28-08-2020
Tekniker
The technology centre will present an artificial intelligence system that allows energy efficiency to be improved in residential buildings by means of active demand response.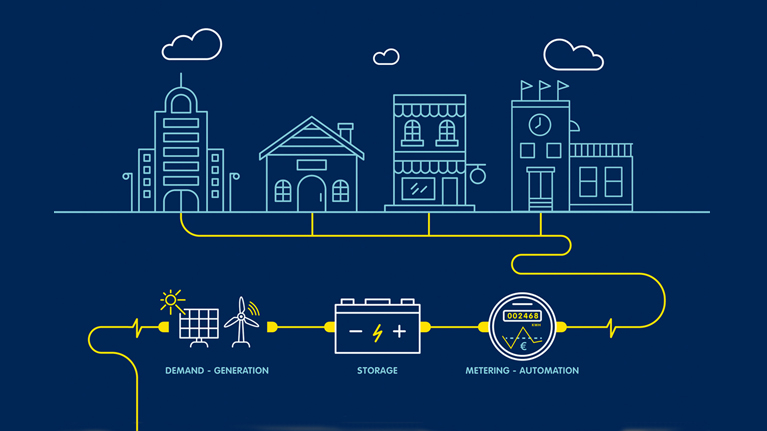 The European Conference on Artificial Intelligence ECAI 2020 conference has become Europe's leading forum on research related to artificial intelligence (AI). It is an event that for decades has brought together researchers, students and people interested in the most recent advances made in this field. Due to the exceptional situation produced by COVID-19, the 24th edition of this conference will take place between August 29 and September 8 and will return in a completely digital format.
Under the slogan "Paving the Way Towards Human-Centric AI", Digital ECAI 2020 will offer researchers ten days of presentations and discussions focused on the most outstanding research, development, applications and results related to contemporary AI.
In this regard, and as Tekniker has extensive experience in terms of developing solutions based on artificial intelligence technologies the organisation will participate in a workshop at 2 pm on September 4 focused on how to use artificial intelligence in power and energy systems (AIPES). Specifically, the technology centre will present an artificial intelligence system developed within the framework of the European project RESPOND whose aim is to improve energy efficiency in residential buildings by means of "active demand management" also known as Demand Response.
By means of sensoring, information management and data analysis, this system optimises the use of infrastructures by citizens and furthers the advancement of smart cities.
The presentation will take place on Friday September 4 at 2 pm and can be seen via screening by following this link.
More information on Digital ECAI 2020
ECAI is Europe's main event dealing with research related to artificial intelligence (IA) aimed at researchers, students or anybody interested in discovering new developments in the field of contemporary artificial intelligence.
This year, and for the first time in its entire history, this ten-day event will not only be fully digital but also feature an extensive, high-quality scientific and technological programme with more than 80 scientific sessions, workshops, tutorials and lectures as a specific programme for researchers in training.
Both registration and attendance are free and cover the entire programme. For more information and registrations please visit the official web site Digital ECAI 2020.