Tekniker will present its energy transformation solutions for buildings at the European EESAP-CICA conference
18-11-2020
Tekniker
The technology centre will explain its contribution with regard to the NiERBIMO project on day one of the event, December 1st.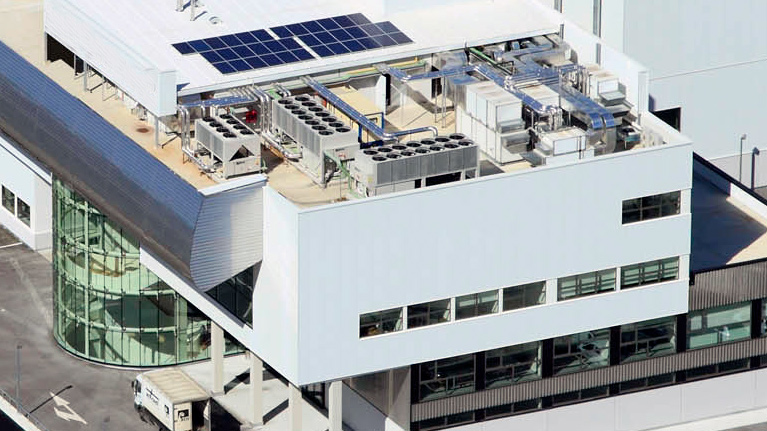 The European EESAP-CICA conference will be back again on December 1 & 2 with an online edition adapted to the current context produced by COVID-19. Mainly geared towards students, professionals and researchers, the conference will offer Tekniker an opportunity to present its energy transformation solutions for buildings.
More specifically, the technology centre, member of the Basque Research and Technology Alliance (BRTA), will participate in the event within the framework of of a presentation called "Efficient digital infrastructures. Integrating information in operation and maintenance" on day one, December 1 at 17.00 hours. Ricardo Romero Hernández, a researcher from the Smart Information Systems Unit will represent Tekniker and Carlos Gómez de Iturriaga will speak on behalf of SENER.
During the lecture, details will be given on the NiERBIMO project whose main aim is to foster energy transformation actions for residential, industrial and tertiary buildings to establish a Net Zero Energy Building (nZEB) scenario to use energy in a more efficient and sustainable manner. To achieve this objective, this initiative will attempt to develop smart generation and storage systems and coordinate power distribution by using advanced management tools.
In this regard, Tekniker is providing its extensive in-depth knowledge in terms of infrastructures by means of methodologies and standards that can be applied to a solution and also by developing a platform adapted to the specific needs of the construction sector. This platform integrates operation and maintenance systems (GMAO, SCADA, …) with BIM (Building Information Modeling).
More information on EESAP-CICA 2020
EESAP-CICA is a double conference organised by the research group on Quality of Life in Architecture (CAVIAR) at the University of the Basque Country (UPV/EHU) and the Construction Cluster of the Basque Country, ERAIKUNE.
The European conference on Energy Efficiency and Sustainability in Architecture and Town Planning (EESAP) will celebrate its 11th edition, whilst the International Conference on Advanced Construction (CICA) will reach its fourth edition in 2020.
Tekniker is one of the gold sponsors of this event that will address the issue of disruptions in architecture, engineering, and the construction industry.