Surface texturing of biopolymers to create tissues
To generate a surface pattern on various biocompatible polymers for controlling the behaviour of different cells on the material and to encourage the growth of these.
Obtaining a surface pattern to increase the adhesion of the cells to the substrate and to control the direction of growth.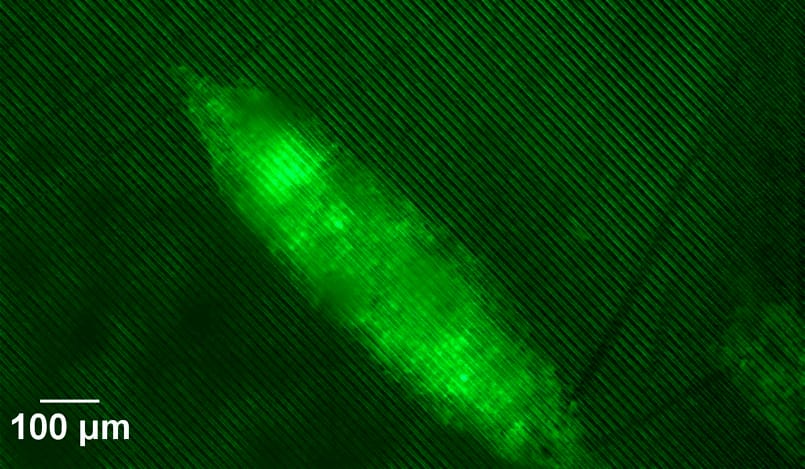 The manufacture and functionalisation of polymeric biodegradable materials has an increasing application such as 3D supports in the field of tissue engineering.
The material acts as a support for cell growth until the tissue is regenerated and, once achieved, it breaks down and is absorbed by the body.
The surface properties play a key role in the interaction with the cells and the biocompatibility of the support in order to encourage and control cell growth, leading to the desired tissue regeneration.
Using laser texturing the surface topography of the material is altered, thus increasing the adhesion of the cells to the substrate and promoting the growth of these in a desired direction.
These results have been tested in the creation of artificial skin for application to extensive burns.