Optimisation of the process for cutting pipes using circular cutting saw
To identify the causes of premature wear of the tool and proposal for solutions in order to extend its useful life.
Change in the cutting geometry of the tool and enhancing its useful life by 300%.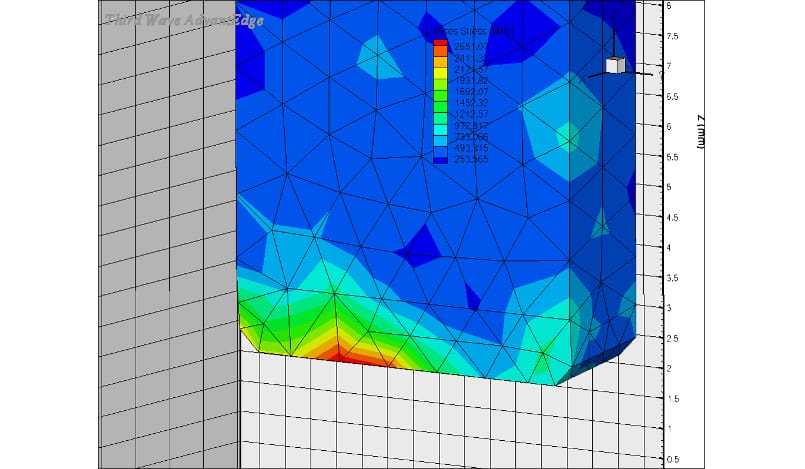 In the process of cutting pipes of different steel qualities excessive wear of the tool occurs, including the breakage of teeth. The goal of the optimization process is to extend the useful life of the tool, as well as to reduce the formation of burrs and vibrations.
First an experimental analysis of machine vibrations was undertaken, as well as a geometric analysis of the current cutting process and a finite elements simulation thereof.
As a result a new, optimum cutting geometry was achieved, enhancing the useful life of the tool by 300%.