New materials for thermal energy storage
22-11-2019
Tekniker
CIC energiGUNE and IK4-TEKNIKER are currently involved in a collaborative effort aimed at creating a patent to develop new materials for the storage of thermal energy in a manner that is less costly, more efficient and stable.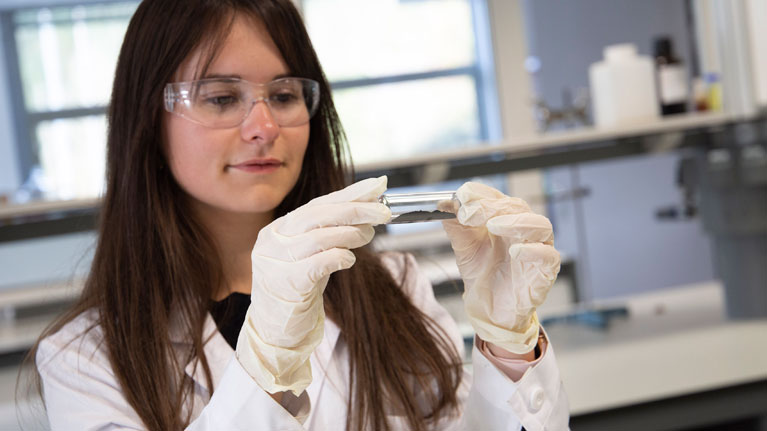 As thermal energy has to be stored in an efficient, stable and low-cost manner, CIC energiGUNE, the research centre for power storage, and the IK4-TEKNIKER technology centre are working together to deliver a patent within the framework of a shared doctoral thesis focused on developing new materials for the storage of thermal energy.
Specifically, this joint research effort has given rise to a patent covering the development of cobalt and nickel-based oxides which, thanks to RedOX reactions, can either store or release energy in the form of heat according to requirements at each point in time.
As demonstrated by previous studies, chemical reactions provide one of the most efficient energy storage techniques. In this regard, RedOx reactions offer the most promising option as they can manage high energy densities, produce no power losses and offer the possibility of transporting materials and, consequently, energy.
Cobalt oxide is the most widely used material in this technology as it allows energy to be stored in very high-temperature processes (900ºC).
A unique feature of cobalt and nickel-based mixed oxides is that reaction temperatures can be adjusted and modulated as a function of the amount of nickel that is fed into the cobalt oxide network to cover a 700 – 850ºC temperature range.
Reusable energy sources
Thanks to this research, it will be possible to store thermal energy originating from natural sources such as the sun or from the reutilisation of residual heat produced by high-temperature chemical processes. This means that major energy losses can be avoided and that energy can be recovered and reutilised outside the scope of an industrial activity or at any other point in a process where an energy source is required.
Consequently, it will be possible to use the new materials developed under the patent as a medium for energy storage at CSP solar power stations or in industrial activities featuring high temperature processes such as, for instance, steel mills.