Monitoring and prediction of machine tools' state of health
To gather, transmit and analyse data in order to improve the diagnostic capability of the machinery and to increase its productivity.
Monitoring and data management solution that contributes to detecting abnormal operating situations at an early stage.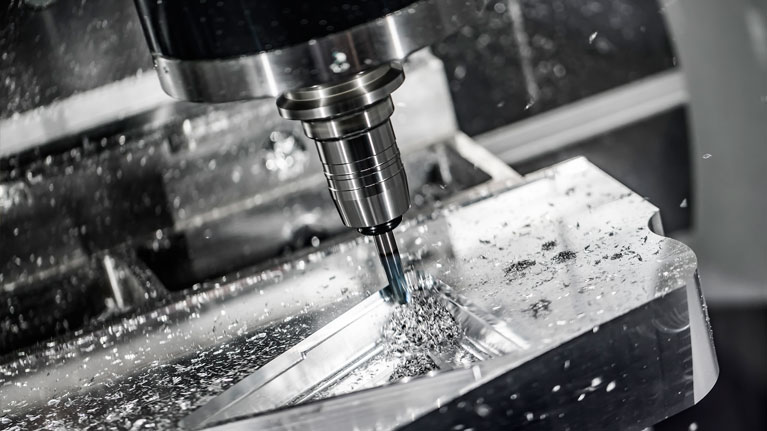 In the machine tool sector, there is a growing demand for high-precision equipment with high added value but also the development of systems that supply their own maintenance, a critical and indispensable task in order to maintain the operation of the equipment and, therefore, its productivity.
Tekniker, together with Ibermática, a company that provides services in Information Communication Technology (ICT) has developed a solution for data management and monitoring which provides information on the state of health of the critical components of the machine tools and detects abnormal operating situations at an early stage.
This tool is envisaged so that, on the one hand, the manufacturers of the equipment can supply their clients with advanced maintenance services and, on the other hand, so that the end users can verify that their equipment is working adequately.
In order to gather signals from the controls and sensors, both internal and external, the centre proposes the implementation of a series of machine tests that reveal its status through the evolution of different parameters over time. Tekniker calls this the "Tekniker Fingerprint". This process provides knowledge of how the machines are working and monitors the equipment's health in a controlled manner.
Hardware which is able to connect to the machine tool's different CNC is used to gather this information, as well as gathering information from the sensor that can be installed in the machine.
The data, once processed using the Fingerprint test, and the operational data are sent to a platform which is equipped for treatment. This platform captures, processes, stores and treats all of the data, as well as correlating it with the true status of the components and the machines to find out their usage behaviour, to improve the system's diagnostic and predictive capacity and, concretely, to facilitate decision-making in order to improve the performance of the machine tools.