Manufacture of moulds for the production of very small-sized lenses
Design and manufacture of moulds for the production of polymer microlenses using microinjection
Manufacture of microinjection inserts with specular surfaces in special aluminium for optical applications.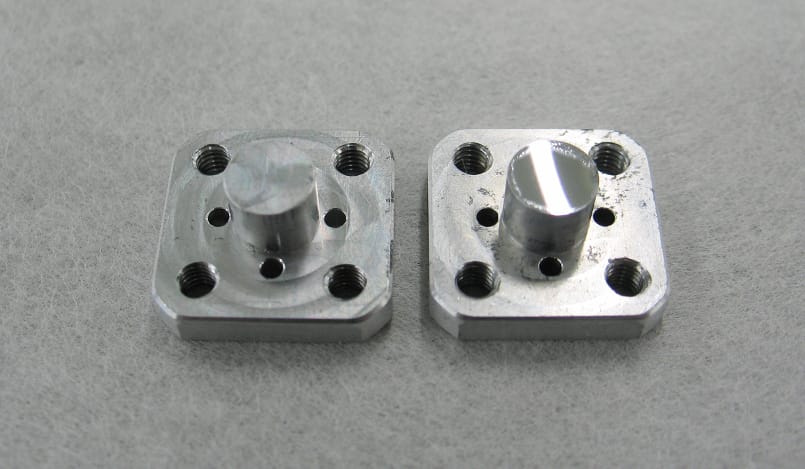 Production in series, both of optical components and of components with optical quality surfaces, whether very small-sized or micro-sized (from tenths of microns to half a millimeter) has acquired an important relevance in the fields of optics and laser within the growing framework of miniaturisation.
Thus, Tekniker is committed to the design and manufacture of moulds for the production of polymer microcomponents using microinjection and of optical quality, making moulds/inserts with optical quality (specular) surfaces, involving micro-sized features (for example, Fresnel lenses), by means of diamond-tipped lathe turning and micromilling.
As a result, aluminium inserts have been manufactured with surfaces of roughness in the order of a few nanometers using lathe turning with diamond-tipped tools for applications such as ocular lenses. This type of development has a special impact on biomedical applications, optoelectronics (sensors), laser components, etc. with specular surfaces for optical applications.