Manufacture of an aerial with periodic microstructures
To develop and manufacture of an aerial with periodic microstructures and semispherical geometry.
Manufacture of the aerial based on the assembly of micro-structured laminas.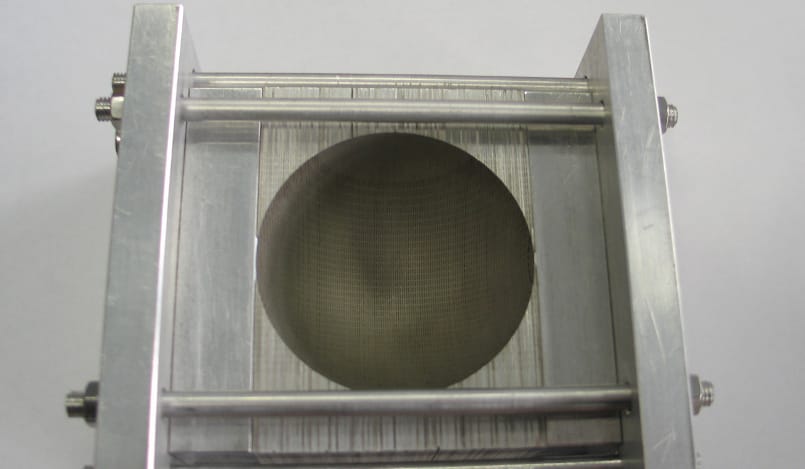 The development of devices capable of redirecting electromagnetic (light) waves in the terahertz frequency range, with a high degree of efficiency, is one of the fields of interest within the lines of research into photonics.
In this context, Tekniker manufactured the elements making up an aerial with embedded microstructures, as well as being involved in its final assembly.
The use of this type of aerial has great potential for biomedical engineering, pharmacy, security and outer space.