Local Eibar SMEs incorporate innovation
To generate an entrepreneurial and innovative ecosystem in Eibar industries. This was the main objective of the Gertatu programme, driven by the Eibar Town Hall and in which Tekniker actively participated as a technological partner.
Technological studies to assist companies with less than 50 workers, located in Eibar, to identify their challenges and to coach them via this technological drive to obtain greater competitiveness.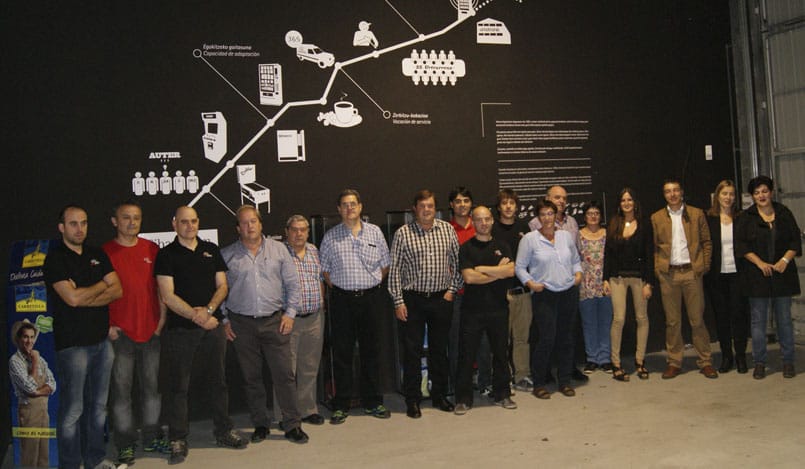 The most outstanding projects developed by companies together with Tekniker in the framework of this programme are:
AIBE S.A.: Design standardization
The objective of the collaboration was to review one of their product lines - hydraulic equipment - in order to improve their design process via standardization. This resulted in design time reduction and costs savings, directly improving assembly and manufacturing costs.
INDUSTRIAS PAMPO S.L.: Increase in the production plant availability
According to the declaration of Mr. Ander Ormaetxea, Director of Industrias Pampo, "Thanks to the support of Tekniker and the analysis and monitoring undertaken, we have been able to improve the coding of tools, the internal flow of materials and to ensure control of the CNC programs".
URKOTRONIK S.A.: Business model revision
According to the company "Through our collaboration with Tekniker we have consolidated our initial business model study of a new initiative we want to launch within Urkotronik".
NEURTEK S.A.: Implementation of technological surveillance and competitive intelligence.
During the development of this project, the basis for the implementation of a Technological Surveillance and Competitive Intelligence system was established which allows the analysis of relevant information from its environment and helps in the making of decisions.
CODESYNTAX S.L.: Diagnosis and proposals for the function of technological surveillance
Mr. Eneko Astigarraga, Director of CodeSyntax, stated that "Thanks to our collaboration with Tekniker in CodeSyntax, we have improved our technological surveillance system, fundamental in such a changing sector like ours, the CIT world and Internet applications".