IK4-TEKNIKER collaborates with Zaporeak in a food collection campaign
09-04-2019
IK4-TEKNIKER
The technology centre participates in a food collection campaign to aid refugee communities on the island of Lesbos.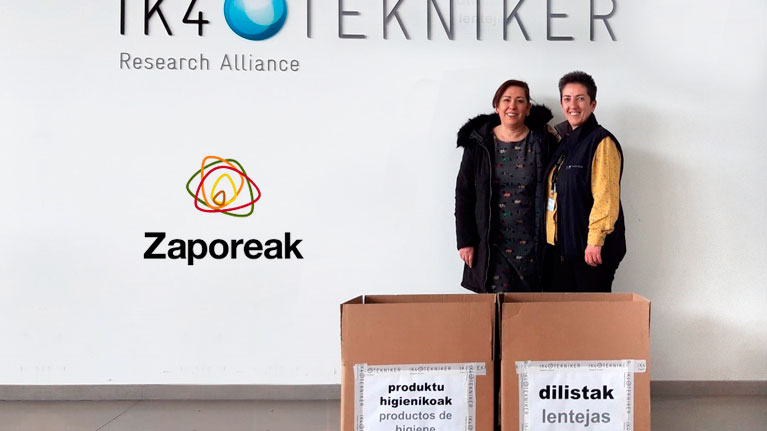 IK4-TEKNIKER collaborates with a food collection solidarity campaign that has been launched by a NGO called Zaporeak to gather 1,000 kilos of lentils in Eibar.
Between April 8 and 12 the technology centre´s workers will try to collect as many kilos as possible of Pardina lentils (50 kg is the minimum amount) to be donated to this NGO providing supporting at the Lesbos refugee camps. Sanitary products such as compresses, diapers and wet wipes will also be accepted.
Zaporeak
Since March 2016, the Zaporeak project has done its utmost to deliver adequate food supplies to refugees in Greece. Over the last three years, the organisation has cooked and delivered more than one million rations of food in Chios, Patras, Atenas and Lesbos and has been involved in other projects in which food has been sent from the Basque Country. Every day, they cook and distribute between 1,300 and 1,500 rations on the island of Lesbos.
Will it be true that we won´t have enough crates to carry all the food we expect to collect?
Let´s go for 50 kilos and far beyond this target!