Geometry and manufacturing of a turbine blade in Inconel 718 using laser cladding
Manufacturing specific parts using a laser cladding technique.
Manufacturing a turbine blade from Inconel 718 nickel alloy employing an additive laser cladding manufacturing technique and subsequent milling to achieve the final shape and finish.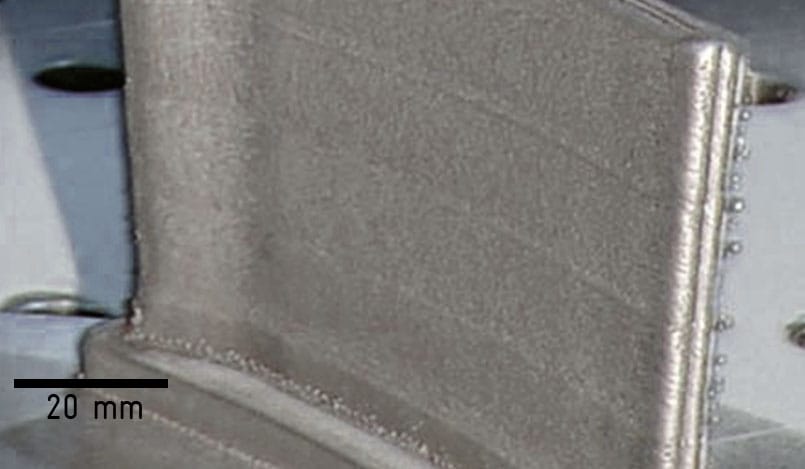 The difficulty of recharge laser or laser cladding technology is linked to the overlap of trajectories and the variations in the forward speed. The material filling is produced by means of a recharge head guide using a robot with 6-axes movement.
To undertake the recharge stage an enhanced programming for trajectories was necessary in order to guarantee uniform forward speed and a stable rate of deposition.
The result was a part with 157 layers and 2.5 hours of processing, with a forward speed of 1 m/min.
Finally, the milling of the part was carried out with the goal of obtaining the final shape and finish.