Development of a high precision machine for UNAMUNO
To optimize the production process for time and costs.
Development of multi-axle lathe for producing precision machined parts.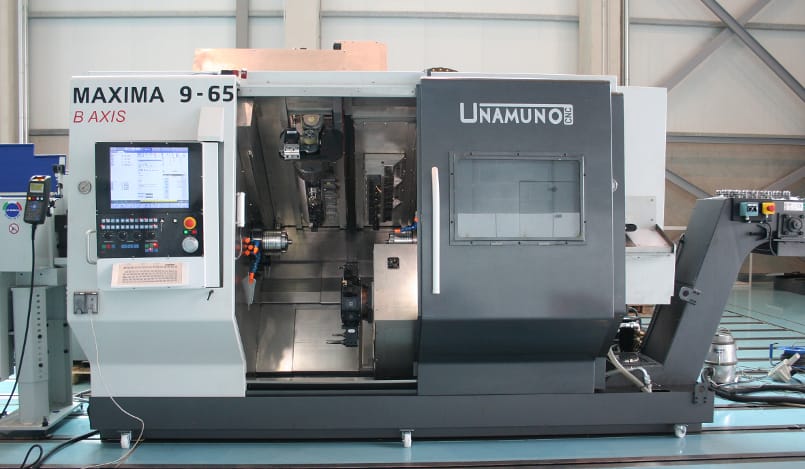 Development of technological evolution applied to the machine tool model "Maxima 9-65", a multi-axis lathe for producing precision machined parts, marketed by the Unamuno company, consisting of an innovative design that reduces costs and accelerates production.
This development consists of the application of a modular design to the latest evolution of the Unamuno "Maxima 65" machines. This new design includes the use of common parts that can be used in several models, an advance that helps to keep costs low and improves production times.
In addition, the "Maxima 65" incorporates an innovative system for controlling the useful life of the tools, a control service and the necessary sensors to maintain the machine in operation without the need to be controlled by an operator. In addition, the model incorporates a system that sends alarm signals to the mobile phone of the client and a video camera system for more efficient control of the machine.
The "Maxima 9-65", developed in a collaboration between Tekniker and Unamuno has been acquired by the British company specialized in the production of hydraulic adaptors to improve their production of hexagonal adaptors.
The British firm has achieved faster production times which have resulted, together with the machine´s ability to work using three tools simultaneously, in a significant improvement in results.