Giroa Veolia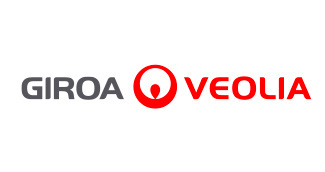 Giroa - Veolia is an energy and environmental management services company. It is also dedicated to the installation of heating and cooling systems and to the maintenance, conservation and adaptation of buildings and complexes of different types, with the aim of improving their comfort, performance and safety.
This company, with more than 30 years of experience in the market, it has been a forerunner in offering customers shared and guaranteed savings contracts. Giroa - Veolia operates in all of those activity sectors in which power consumption is a major concern: industry, services, office buildings, shopping and leisure centres, hospitals, residential buildings, etc. Giroa - Veolia is currently managing more than 170 MW of heating power, 10 MW of cooling power and 11 MW of electricity.
Tekniker is currently collaborating with Giroa - Veolia to develop advanced strategies for efficient management of facilities to optimise the operation of generation, distribution and storage systems with a view to minimising power consumption levels and guaranteeing that all energy demands are covered.
Mr. Juan Manuel Taracena General Manager at Giroa - Veolia, is the company representative in the Governing Board.
Link