Ceramic coating based on tantalum (Ta) for applications subjected to extremely corrosive environments
To obtain an extremely dense coating which withstands corrosive environments.
Tantalum-based layer obtained through HIPIMS (High Power Impulse Magnetron Sputtering) technology.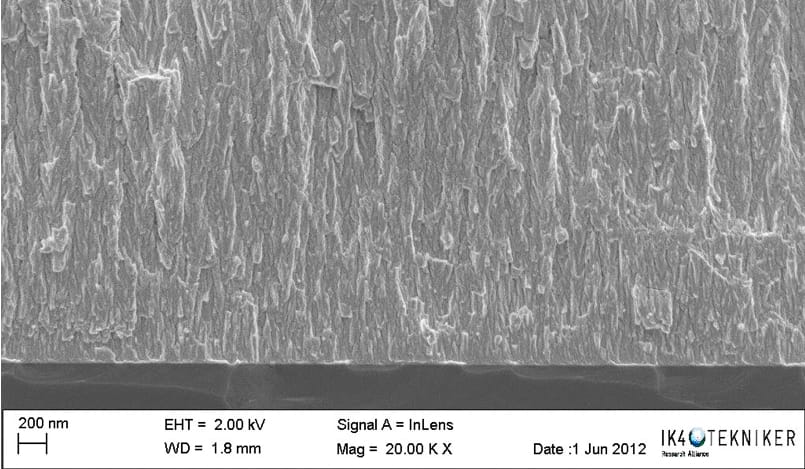 The tantalum-based coating benefits from the extraordinary anti-corrosive properties and chemical stability of tantalum which is virtually immune to attack by acids and liquid metals. It is also a biocompatible material.
The new HIPIMS (High Power Impulse Magnetron Sputtering) technology implemented in IK4-TEKNIKER, allows an extremely dense deposition of coatings and better adhesion to the substrate. This results in increased hardness and excellent corrosion resistance in comparison with coatings deposited using conventional sputtering technology.
This approach is applicable to:
Fields of application

Products

Chemical Industry

Valves, pistons, connections, fittings, accessories, heat exchangers

Petrochemical Industry

Pharmaceutical Industry

Food and pharmaceutical processing where high chemical stability is required

Food Industry

Aeronautical Industry

Engine components, heat exchangers

Energy Industry

Protection of metal bipolar plates in fuel cells

Nuclear Industry

Nuclear reactors, tokamak

Off-shore

Components

Biomedical Industry

Hip, dental prostheses, etc.