Bonding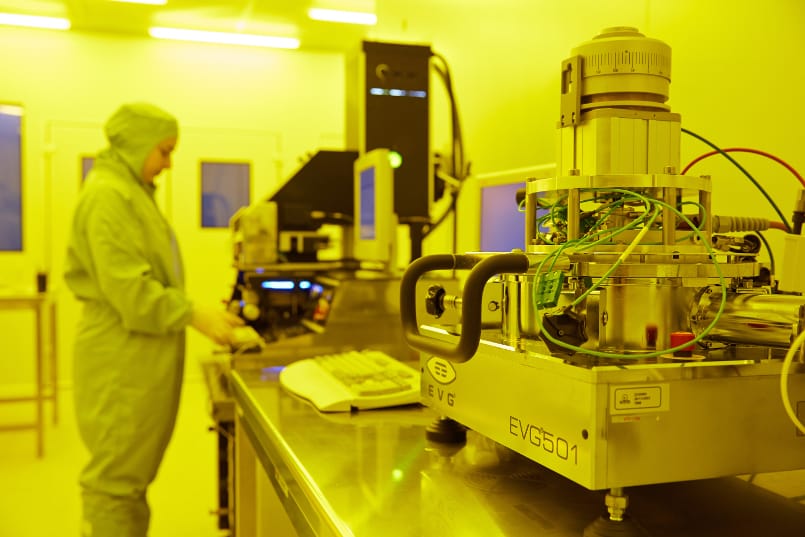 Bonding processes, particularly those involving silicon and glass, are commonly employed in electronics and in microfluidic applications.
TEKNIKER carries out anodic bonding processes with silicon and glass (it is also possible to bond metal and glass) and bonding by silicon-silicon fusion. It is also possible to undertake other kinds of bonding processes such as glass frit, eutectic, diffusion, adhesive, and so on, as well as other thermal processes.
Voltages of up to 2000 V and temperatures of up to 550ºC can be employed, enabling working with substrates of up to 4 inches diameter. Compatibility with an ultraviolet aligner is also possible. TEKNIKER is especially skilled in the sealing of microfluidic devices.
The most outstanding characteristics of this technology are the following:
Resistant and irreversible bonding
Compatibility with aligner
Variety of bonding processes