Biobased packaging to improve food preservation and reduce waste
Reducing food waste to lessen carbon dioxide emissions.
Development of a new generation of packaging made of organic raw materials and featuring additional functionalities to meet the sector's requirements in terms of extending food product freshness at a competitive price.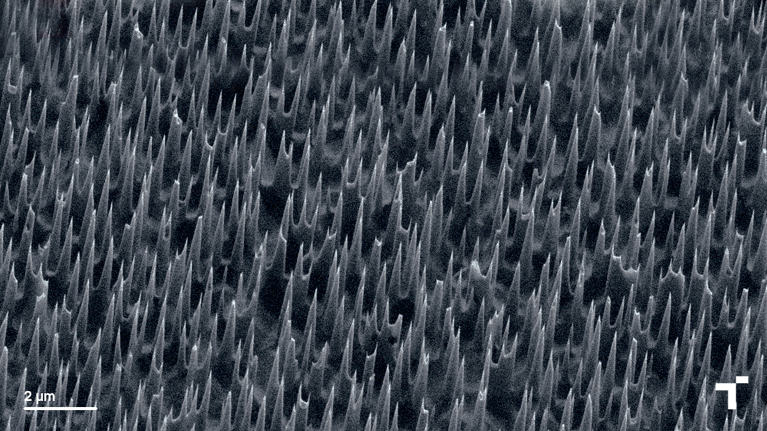 In order to mitigate food waste and, consequently, to reduce carbon dioxide emissions, Tekniker has coordinated the BIOSMART project, an initiative that has developed a new generation of food packaging that can enhance food quality preservation and extend shelf life.
Natural organic materials have been used to manufacture this type of biodegradable and compostable packaging that, once used, can be transformed into CO2 and water.
Packaging of this kind also incorporates a number of additional functionalities such as, among others, barrier coatings to oxygen, water vapour and ultraviolet rays (UV), hydrophobic surfaces, thermal regulation and, finally, the incorporation of antioxidants and food quality sensors. Sensors monitor how gases change inside controlled atmosphere packaging. When food spoils, gas contents vary and spoilage can be monitored by means of a hand held device.
Work has also gone intro improving the mechanical properties of the biobased materials used for the packaging by developing new composites and an app to define the functionality of the materials used in relation to the features and commercial needs of the packaging itself.
It is within the framework of this project that Tekniker has developed coatings based on Sol Gel technology to improve barrier properties to ultraviolet (UV) rays by incorporating micro and nano capsules that contain phase change materials to provide thermal regulation properties. The organisation has also manufactured micro and nano topographies on flexible film to generate hydrophobic properties minimising bacterial adhesion.
The technology centre, moreover, has characterised the mechanical properties of the materials and the new packaging subsequent to analysing aging, biodegradability and ecotoxicity in water. Tekniker has also run all the antibacterial tests and analysed the life cycle of the entire range of new materials used for the packaging .
The project has included the submittance of at least three demonstrators with different kinds of food that were evaluated by a panel of experts .
This project has received funding from the Bio Based Industries Joint Undertaking under the European Union's Horizon 2020 research and innovation program under grant agreement No 745762.