Tekniker Sharing News 39: The new role of metrology in the digital industry
17-05-2023
Tekniker
The Tekniker newsletter on science, technology and innovation.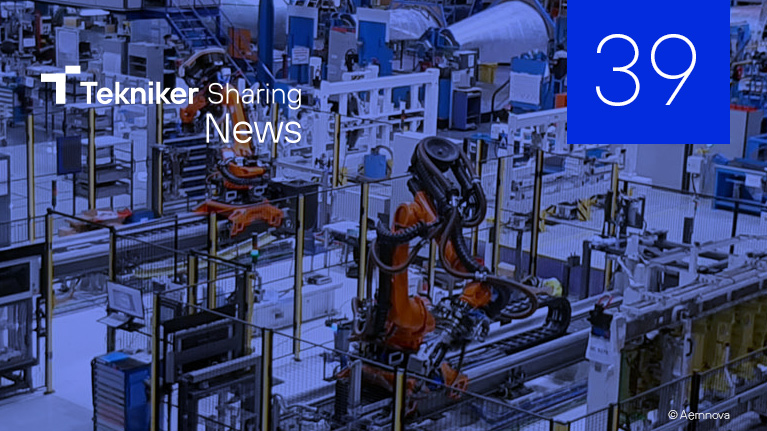 A new edition of Tekniker Sharing News is now available, the Tekniker newsletter that provides an overview of the technology centre's activities.
In this latest edition, Tekniker focuses on the new role of metrology in the digital industry from the perspective of Unai Mutilba and Gorka Kortaberria, researchers of the Precision and Metrology Group at Tekniker, and José Manuel Guerra Verdejo, manufacturing engineering manager for aerostructures at Aernnova.
This number also offers details on the different Inspection and Measurement solutions developed by Tekniker in collaboration with the business community based on advanced measurement technologies, artificial intelligence or digital twins.
Don't miss the most recent edition of our newsletter, Tekniker Sharing News 39: https://bit.ly/3WaUhZP
And if you want to be kept up to date on the most recent developments just subscribe! http://eepurl.com/gXQNAL