IK4-TEKNIKER participates in the 12 International Modelica Conference
15-05-2017
IK4-TEKNIKER
IK4-TEKNIKER has used the Modelica programming language to develop dynamic models of fixed bed regenerators to be installed in a network of heat exchangers. It will also present all the results obtained until now at the 12th International Modelica Conference.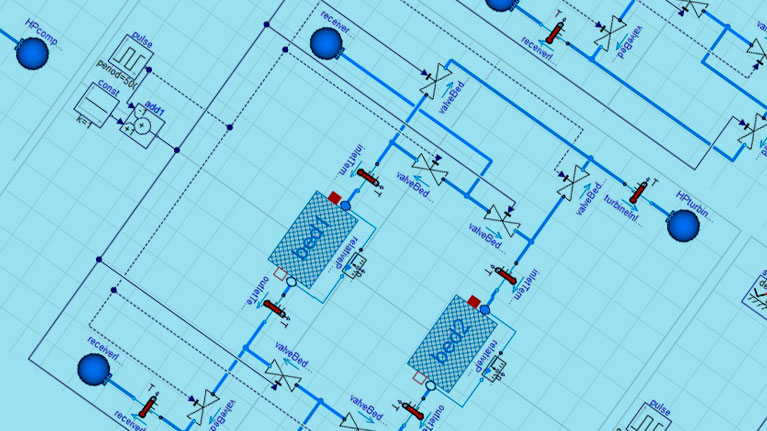 The city of Prague will be host the 12th International Modelica Conference. Modelica, is a programming language used to simulate mechanical, electrical, electronic, hydraulic, thermal components, etc., that operate in complex physical systems.
During the conference, issues related to the modelling and simulation of physical systems will be addressed and discussions will also focus on tools used in the field of industrial and research applications.
It was in 2009 when IK4-TEKNIKER first attended this conference and has given a number of lectures over the years. The paper to be presented at this year's edition is entitled "Modelling and simulation of fixed bed regenerators for a multi-tower decoupled advanced solar combined cycle".
It will describe two dynamic models (one ceramic and the other metallic) developed under Modelica for the preliminary design of regenerative heat exchangers. These models have been used to design a complete regenerative heat exchange system for a multi-tower solar thermal electric plant.
Both models fall within the scope of the European project CAPTURE in which IK4-TEKNIKER is currently involved that addresses a groundbreaking concentration solar plant configuration.
In addition to oral presentations, there will also be poster sessions and an exhibition area at the conference.
Jointly organised every two years by the Czech Society for Cybernetics and Informatics (CSKI) and the Milan Polytechnic, in cooperation with the Modelica Association, this conference allows users, library developers and language designers to share knowledge and learn about the most recent scientific and industrial developments related to Modelica and Functional Mockup Interface.
Further information
For further information please visit the official website of the Modelica conference Modelica.