Tubing in biodegradable material for manufacturing of stents
Manufacture of small diameter tubing in a biodegradable material without altering the properties of the material.
Design and manufacture of the mould and optimisation of the injection process.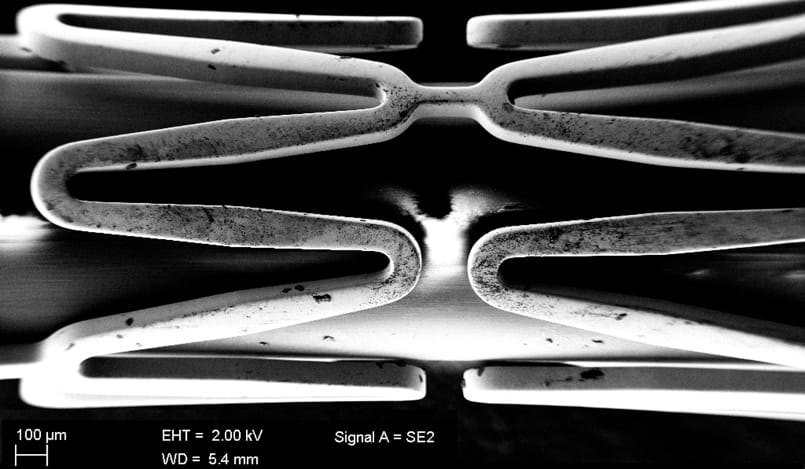 The company was developing a revolutionary stent in a biodegradable material in order to substitute the metal ones habitually used.
Its manufacture was in two principal stages; firstly, by mould injection of the tube, and then using laser machining.
The injection process presented two problems, the first with filling the thin walls of the tube while maintaining the concentricity, and the second involved the degradation of the material during the injection process.
To resolve the latter, an injection unit was chosen in which the plastification and filling were both undertaken sequentially, thus achieving the material limiting conditions in the minimum time necessary.
The design of the mould and the configuration of the inserts enabled an optimum filling of the cavity of the thin wall while maintaining the necessary concentricity, so that the subsequent laser machining process was not affected.