Telemedicine application to manage the treatment of bipolar disorder
Development and piloting of a telemedicine application that will allow the "Future Internet" technologies and "enabling" components available in the healthcare sector to be validated.
Telemedicine application to manage the treatment of bipolar disorder.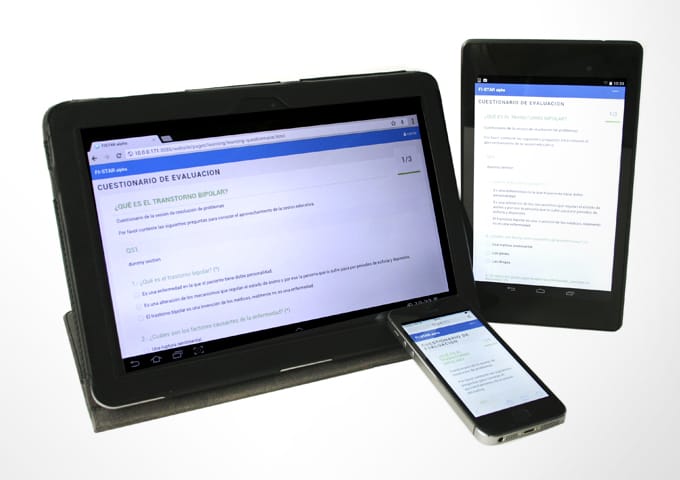 Within the framework of the European FI-STAR project, Tekniker, in collaboration with Osakidetza (the Basque Autonomous Community's Public Health Service), has designed and developed a telemedicine application to manage the treatment of bipolar disorder, and thus validate the use of the technologies relating to the "Future Internet" (FI) concept in the healthcare sphere.
It is a multi-device application allowing patients with bipolar disorder to become actively involved in managing their condition.
The application includes a learning model with learning sessions and psycho education exercises enabling patients to get to know their disorder better, identify the symptoms and potential risk situations so that they can act accordingly.
It also makes the following possible: the monitoring of the patient's status parameters and the gathering of health questionnaires; medication monitoring (recording the taking of it and any adverse effects); the managing of alerts and notifications and the displaying of the patient's evolution.
This application has been validated with a pilot group comprising people with bipolar disorder, psychiatrists and psychologists. Nevertheless, the application is generic and can easily be adapted to other chronic diseases.
Also, within the framework of this project, Tekniker has designed and developed the "Health Questionnaire Specific Enabler" component, which specifically targets the specification and management of health surveys, and has participated in the design of the "Mediator Specific Enabler" that allows integration with third-party systems such as the Electronic health record.