Prototyping of dental locator
Design and selection of material for a new product.
Prototyping of the geometry and obtaining samples in materials of different hardness and resistances.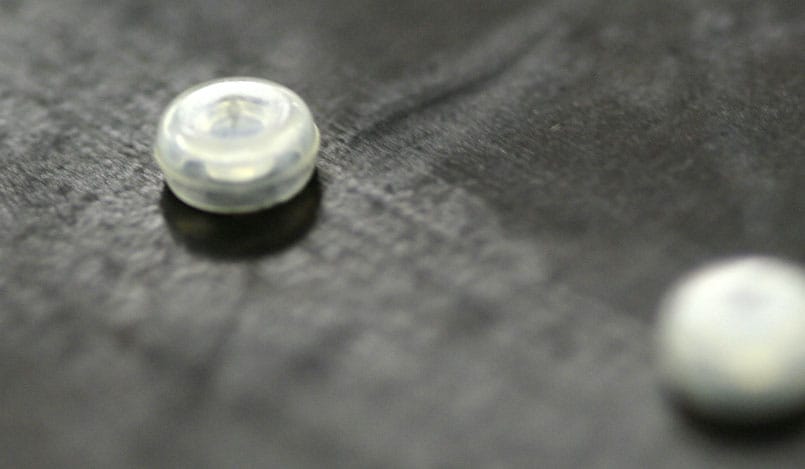 The design of the part was undertaken from zero, taking into account the need for compatibility with elements already existing on the market.
Once the design was defined, the mould was machined and implemented in order to obtain parts in various materials: from thermoplastic elastomers to biocompatible materials, the objective being to undertake a material-geometry analysis in order to identify the most appropriate material for complying with the requirements of the locator part.