Orthodontic polymer brackets
Development of technology for the manufacture of brackets by microinjection.
Design and manufacture of moulds and implementing the injection process for mass manufacturing.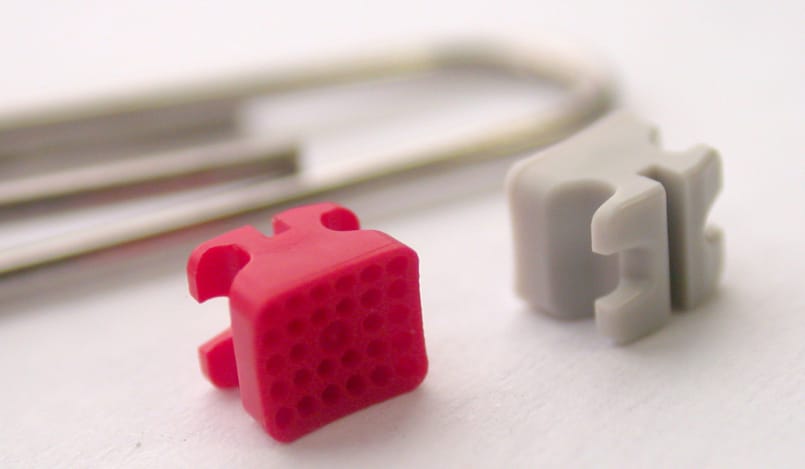 The company put forward the development of a new line of brackets differentiated from the competition, which gave rise to the development of technology for the manufacture of aesthetic orthodontic brackets through microinjection.
First the brackets were made in the polymer material, employing a micro-milling process, in order to verify its mechanical and aesthetic properties.
Once verified the first design it was undertaken a rheological study before carrying out the prototype mould.
After the optimisation of the prototype mould, the brackets were redesigned and the 13 moulds needed for the manufacture of a complete set were made.
Finally the first pre-series were manufactured for their validation by the first customers and for health accreditation purposes.