Online system of inspection for the 100% control of fasteners
To develop visual inspection software adaptable to different types and configurations of machine.
Integrated software functioning in various machines.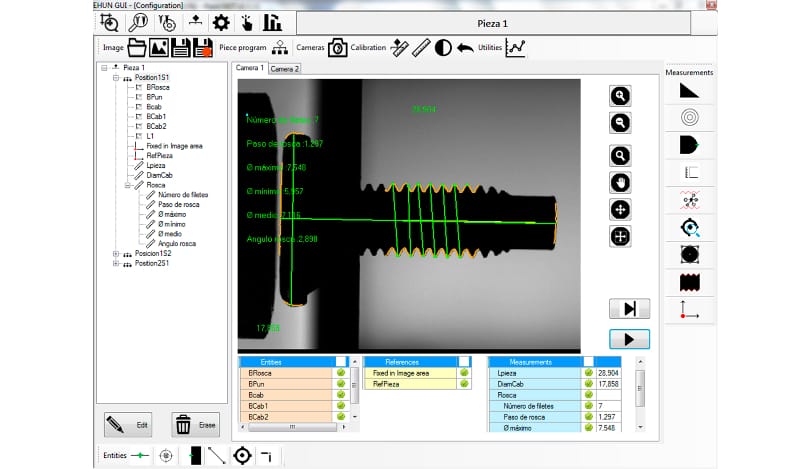 The Gipuzkoa-based company Lazpiur has a manufacturing line of machines for the visual inspection of fasteners (screws, nuts, etc.).
The need for software with the following characteristics was put forward: valid for the different variants of machines that they manufacture (flexible user interface); capable of being integrated into different PLCs and I/O cards; compatible with different camera interfaces of camera (Firewire, Gige, USB3, etc.); scalable inspection tools which are competitive in terms of inspection times and production.
In this context IK4-TEKNIKER put forward modular software using the MVTEC HALCON bookshops, with user interfaces and automatic cycle adaptable to each machine, a configuration module for common inspections and scalable tools, using plugin technology.
The result was the design of generic modular and scalable vision software. Scalable measurement and inspection tools for various machines, using plugin technology.
Moreover, this type of technology is applicable to components' industries in the automobile and aeronautics sectors and, in particular, to manufacturers of elements in machining, forging, stamping and smelting.