Online control of a waterjet milling system
To develop a system for undertaking milling operations using a waterjet.
A prototype developed ad hoc for a machine for microcutting with a waterjet.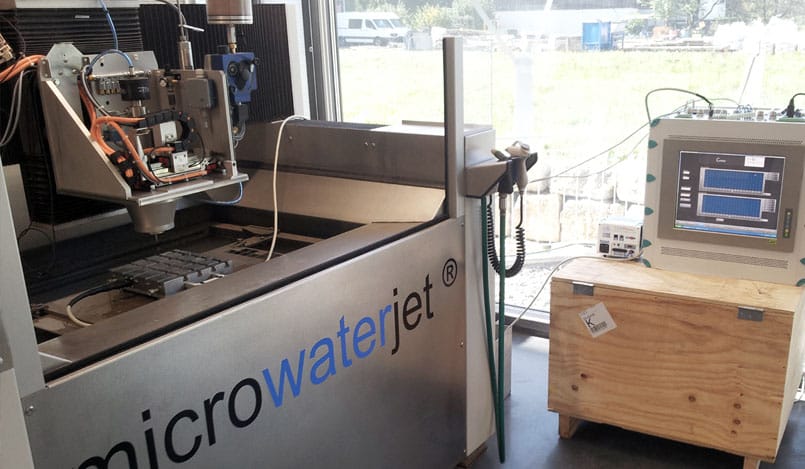 One of the principal problems when undertaking milling operations using a waterjet is the unknown nature of the depth eroded by the jet of water. A system was developed that enabled estimating this depth.
Based on the continuous monitoring of the erosion undertaken, the system was able to adapt parameters of the process (principally the velocity of the waterjet) in such a way that errors made could be corrected.
The system developed implemented equipment whereby it is possible to connect to a conventional waterjet cutting machine in order to convert it into a waterjet-operated milling system.
The prototype was tested with positive results on parts for the aeronautics, optics and biomedicine sectors.