Intelligent pigments: they prevent corrosion, repel bacteria and regulate temperature
25-02-2015
IK4-TEKNIKER is the scientific coordinator of a European project that is seeking to cut costs and improve energy efficiency in the automotive industry and construction. The project, which kicked off in 2012 with a budget of 4.6 million euros, ended on 28 February.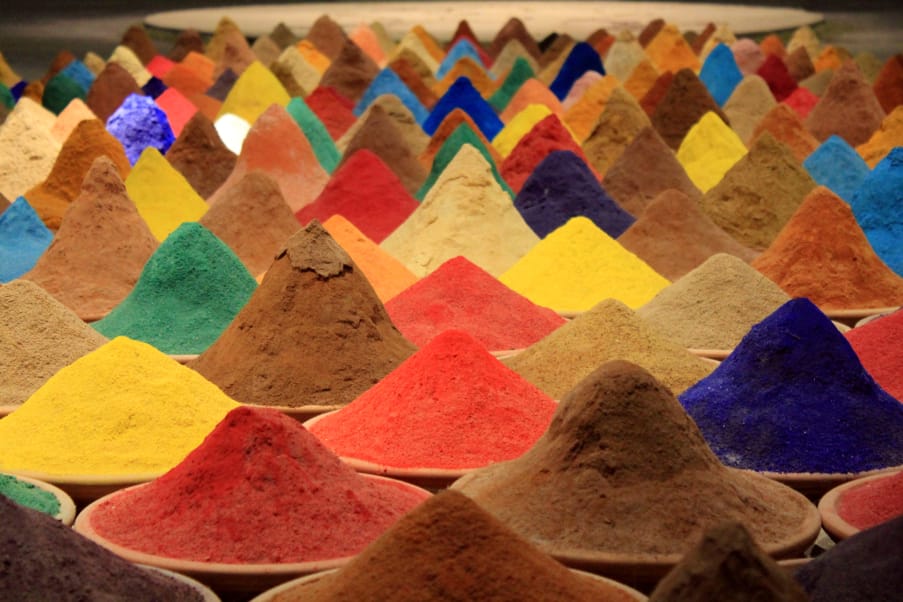 With the aim of cutting maintenance costs and improving energy efficiency in sectors like construction and the automotive sector, the IK4-TEKNIKER R&D centre has put its knowledge at the service of a European project entrusted with designing intelligent pigments which not only provide heat but also have anti-corrosive, antibacterial and thermal regulation properties.
Funded by the EU's Seventh Framework Programme, the Nanopigmy initiative has led to the development of a range of completely innovative products that do not exist on the market: pigments that have built-in additional functionalities in addition to providing heat.
The Basque R&D centre, the scientific coordinator of the project, has undertaken to incorporate the molecules and nanocoatings into the pigments to achieve useful functions, such as anticorrosion, repelling bacteria, preventing fungi from proliferating, obtaining self-cleaning properties for façades and even storing heat and functioning as a thermal regulator.
Within the framework of the project the transforming of inorganic ceramic pigments into high performance pigments has been achieved thanks to the combination of material absorption techniques and the application of nanocoatings.
The IK4-TEKNIKER researcher Miren Blanco maintains that the pigments designed have been tested across a range of applications in sectors like the automotive sector and construction and can be incorporated into plastics, cements or paints "so different markets can be reached".
"We have proven that the use of these pigments with a self-cleaning and heat storage capacity on the façades of buildings leads to significant savings in maintenance and energy consumption that more than offsets the cost of the product," explained Blanco.
The researcher said that the use of these multifunctional pigments is also useful in the car rental sector, as they have managed to develop solutions with antibacterial properties and with the capacity to reflect infrared rays; these prevent heat accumulating and constitute savings in air conditioning.
Blanco believes that the results obtained during the project, which has been run for three years and ended on 28 February, have been "very positive".
With a budget of 4.6 million euros, the project, led by the company Nubiola Pigmentos, has had the participation of the Fiat Research Centre, the Dutch tinting company CPS Color, the Polish Adama Mickiewicza University and the Spanish construction company Acciona Infraestructuras, plus the developer of plastic concentrates Performance Masterbatches Limited and the BSRIA firm of consultants in the United Kingdom.
NOTE
This project has received funding from the European Community´s Seventh Framework Programme (FP7-NMP-2011-SME-5) under grant agreement no 280393.