Industrial robotics for packaging stations
To develop an automatic packaging station for consumer electronics products.
Development and integration of a robotised assistant that automates the packaging of medium and large-sized heavy goods, in collaboration with personnel. The results of this project will be implemented in the Loewe plant in Kronach (Germany).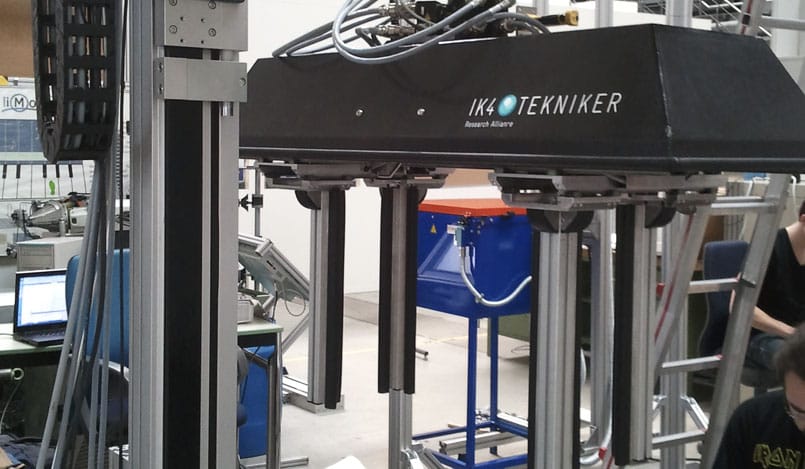 Currently, the manufacturers of dishwashers, televisions, toasters and microwaves, manually package the majority of their products. Only production lines processing large batches of a single product have introduced automated packaging.
Therefore an installation for flexible packaging has been implemented, for a large variety of products and components, by means of using control architecture with learning abilities. The aim is for the technician to teach the packaging station how to handle and package new products.
In this case IK4-TEKNIKER has developed a mechanical clamp to handle delicate consumer goods (for example, televisions) that will be introduced into the packaging station.
Different technologies have been developed for this. The integration of the highly adaptable abilities of a technician with the precision and capacity of robots for the transport of heavy goods. Hardware devices and software modules have been developed to allow the implementation of the concept of a robot "work companion".
Also, a robotised station has been designed and developed using standard components and is configured to package a large variety of products and components (size, weight and shape).