IK4-TEKNIKER participates in a seminar on automation applied to machine tools
12-02-2019
IK4-TEKNIKER
The technology centre will give a presentation dealing with the integration of robots in production processes during a seminar jointly organised by AER and AFM.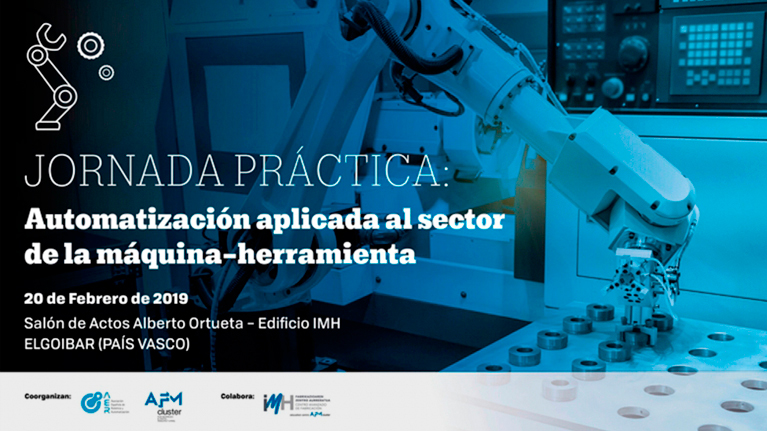 The Spanish Robotics Association (AER) and AFM, The Spanish Association of Machine Tool Manufacturers (AFM Advanced Technologies) will co-organise the technical seminar on "Automation applied to machine tools" to offer a practical overview of the solutions provided by automation based on robots to increase machine tool productivity.
The seminar, to be held in the IMH Building in Elgoibar (Gipuzkoa) on February 20 will feature companies and technology centres with IK4-TEKNIKER as one of the many organisations in attendance.
The technology centre will participate in the second part of the seminar focused on "processes in use" by giving a lecture on the integration of robots in production processes specifically covering Bin picking and assisted lubrication for machine tools.
The seminar is aimed at manufacturing companies and users of machine tools, automation technology and industrial robotics. During the session, attendees will be able to request additional information, pose questions and interact with a number of suppliers in the exhibition area.
More information
For more information concerning the programme and registrations please visit the AFM website.