IK4-TEKNIKER is participating at the EUSPEN conference giving four technical presentations
31-05-2019
IK4-TEKNIKER
The technology centre will participate at the conference giving several presentations on the applications of in-process metrology, precision engineering, metrology and traceability.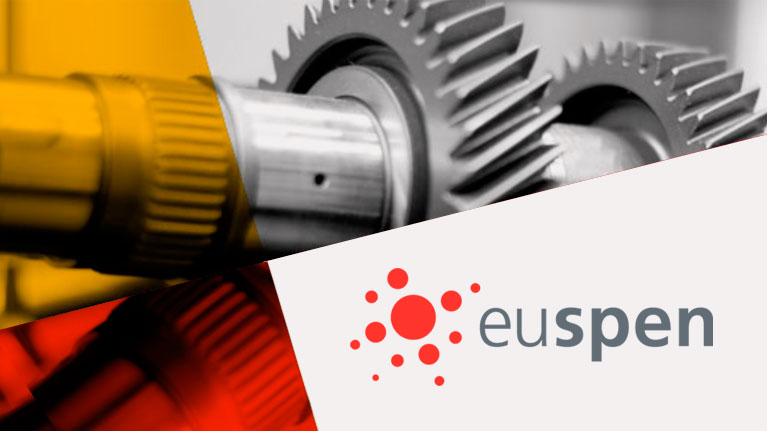 IK4-TEKNIKER will feature prominently at the 9th edition of the EUSPEN International Conference & Exhibition which will be held from 3 to 7 June at the Euskalduna Conference Centre in Bilbao.
The technology centre will contribute its expertise through several presentations on different applications of in-process metrology, precision engineering, metrology and traceability.
Gorka Kortaberria, researcher at IK4-TEKNIKER, will present the needs and challenges posed by the integration of measurement capabilities in different high added value manufacturing processes (machining, additive manufacturing, laser). To do so, he will take part on 3 June from 12.00 in Workshop 1. "Industrial in-process manufacturing metrology", in which he will the describe IK4-TEKNIKER's experience in the integration of measurement solutions (integrated metrology) in different machines and processes. The presented success stories will demonstrate different approaches, such as new measurement functionalities integrated in production means (smart functionalities); the measurement of critical dimensions and adjustment of the process during manufacturing and even drift detection and correction, etc.; and vision solutions to carry out quality control (statistical analysis) and take corrective or preventive actions if necessary.
In the field of precision engineering, researcher Aitor Olarra will demonstrate the development of a system of rigidity compensation for elastic couplings, applied to an ultra-precision test bench developed for Fagor Aotek. This bench is a key tool for studying and improving the behaviour of high-precision rotary encoders manufactured by Fagor. This presentation will be given on 4 June starting at 12:25 pm.
The researcher Eneko Gómez-Acedo will present, on June 5 starting at 11:55 am, a new concept of technology for concentrated solar power, characterized by low implementation costs and greater efficiency compared to current technologies, which will reduce the production cost of electricity. This new modular configuration will be based on a fixed hemispheric semi-Fresnel solar field and a high-temperature mobile receiver, together with a large measurement system.
Finally, Unai Mutilba, inspection and measurement coordinator at IK4-TEKNIKER will explain, on 6 June at 1 pm, the real case of the development and execution of a custom measurement procedure used to verify the pointing precision of the Large Synoptic Survey Telescope (LSST). The required high precision, limited access to the geometries being measured and the large volume of measurement have converged in the use of high-range measurement technologies, such as laser trackers and Spatial Analyzer software. This presentation will take place on 6 June at 1 pm.
These presentations by the four researchers of IK4-TEKNIKER will be complemented with a visit to the technology centre's facilities of the by conference attendees on 7 June at 9.30 am.
EUSPEN 9th International Conference & Exhibition
Organized by EUSPEN, the European Society for Precision Engineering and Nanotechnology of which IK4-TEKNIKER is a member, this conference has established itself as one of the most important precision engineering and nanotechnology forums in Europe, offering knowledge exchange, new technological developments, real experiences, practical cases and workshops for all those agents involved in this field.