Flexible solutions for the automation of processes
Flexible solutions for the automation of production processes in the aeronautics sector.
Dual arm robot for the automation of the assembly of the landing gear valve for the Airbus A-330.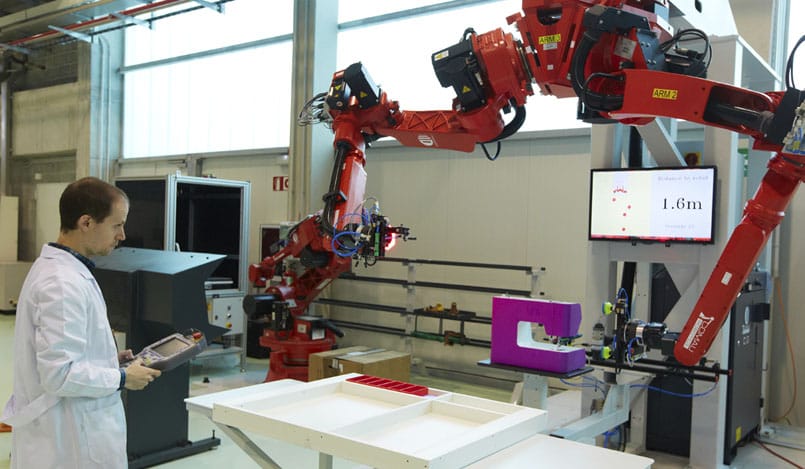 The dual arm robot is able to collaborate with the technical operator thanks to applications such as the monitoring of the surroundings and to skills in interacting and coordinating with human personnel.
The robot is designed to work within a joint working environment in which both the technical operator and the robot share an open, barrier-free physical space thanks to developing a perception of the surroundings that enables safe interaction between people and robots.
These skills arise from technologies applied at IK4-TEKNIKER, such as detection and segmentation data analysis, filters for particle monitoring, the tracking of multiple objectives and sensors for the correction of trajectories (Visual Servoing).