Equipment for the perfusion of tissues and organs (equipment for the bio industry)
Automation of the process for the perfusion of lungs in GMP conditions.
Design and manufacture of equipment for integrated perfusion.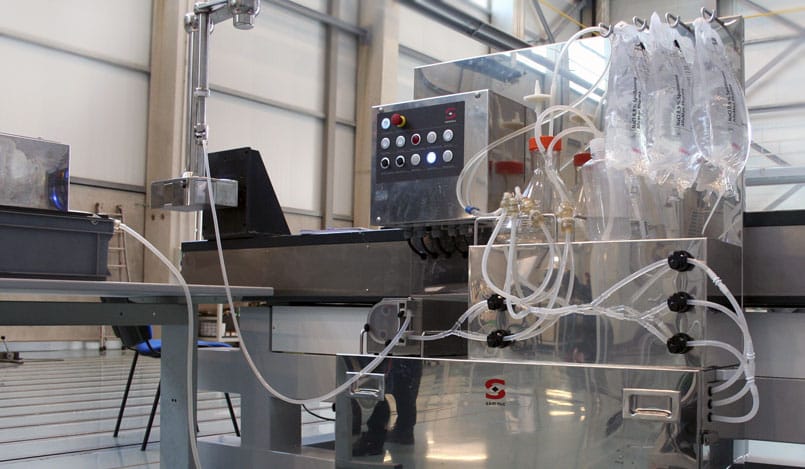 Certain cell therapies require the extraction of cells from cadaver organs.
In concrete, there are cell therapies for pulmonary fibrosis that are based on the extraction of cells from type II lung tissue.
To this end, it is necessary to process the lungs in such a way that their cleaning is carried out in suitable hygienic conditions and free of contamination, and overcome the limitations of the current manual process.
Semiautomatic equipment was designed and manufactured and which has considerably increased production compared to the traditional solution, enhancing thus the control of conditions of cleanliness in which this activity is carried out.