Developing a mouth guard for clinical use
To industrialise a product patented for medical sector.
Development of a functional prototype for clinical use to protect teeth and lips against the most significant problems resulting from oral explorations and operations performed under sedation or general anaesthesia.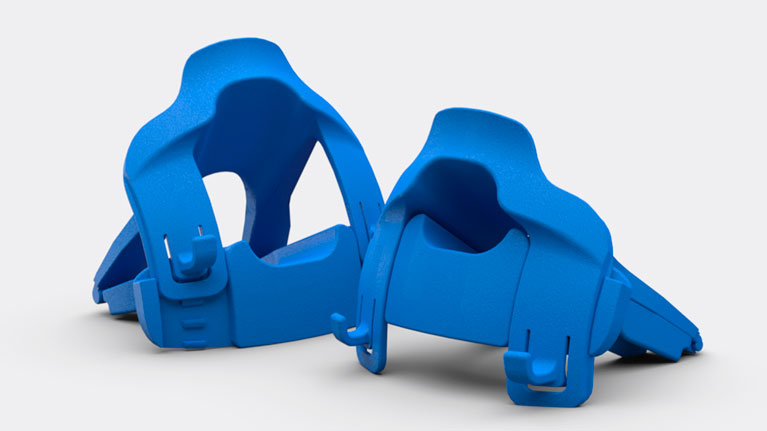 Based on a patent held by the Hospital Gregorio Marañón in Madrid, a request was filed to develop a functional prototype to be industrialised at a later stage.
Consequently, Tekniker, in cooperation with the doctors and inventors that form part of the hospital´s anaesthetists team has redesigned and manufactured a mouth guard based on functional and industrialisation criteria and for which rapid prototyping techniques have been used.
Several 3D printing technologies have been used because of their versatility and competitiveness when dealing with complex geometries. Materials certified for health care use have also been used. It is expected that the device, once its final geometry has been fully defined, will be industrialised and manufactured by injected plastic moulding.
This collaboration has not only produced functional prototypes but has also given rise to preliminary contacts with the company that has finally signed the necessary licence agreements for commercialisation.