Siemens Gamesa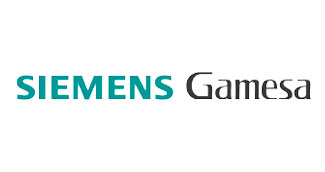 Siemens Gamesa is one of the principal manufacturers of wind turbines worldwide, and the leader in Spain in the manufacture, sales and installation of turbines for wind power.
Tekniker cooperates with Siemens Gamesa mainly in two technological fields, both highly relevant to the business activity of the latter: the regulation and control of its machines and Condition Monitoring.
Mr. Pablo Muro Zaratiegui, Blade & Tower & Foundation Technology Head at Siemens Gamesa, is the person who represents this company on the Governing Board.
Siemens Gamesa has been a Collaborating Organization of Tekniker since November 2005.
Link