Lazpiur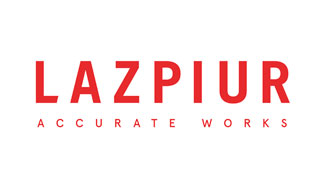 Construcciones Mecánicas José Lazpiur is a hundred-year-old family enterprise located in Bergara (Gipuzkoa).
Lazpiur has two principal business lines: the construction of machinery and the manufacture of precision forging tools for cold, warm and hot metal forming and serves the automotive sector. The company is present in 25 countries and is considered to be one of the worldwide manufacturers of reference in its sector.
Tekniker and Lazpiur have undertaken important projects together: pin inserters/electronic components, laser cutting machines, waterjet cutting machines, and the design of drives and interchangers for transmission shafts.
Based on joint developments, Lazpiur obtained the "The most innovative presentation" Prize at the Machine Tools Congress in both 2010 and 2012, a reflection of the innovative level of its products.
Mr. Ander Aramburu, Director of this company, represents it on the Governing Board.
Link