Bolts, belonging to a locomotive, broken in service
To determine causes of bolts failure.
Fracture due to mechanical fatigue of the material.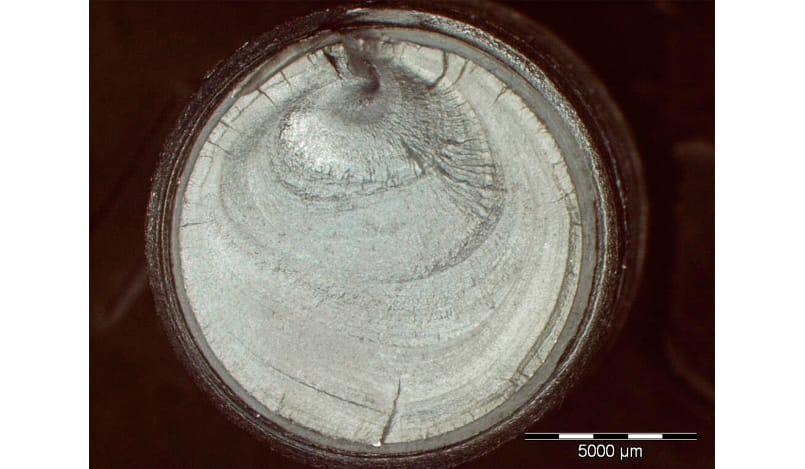 The bolts showed a clear break due to mechanical fatigue caused by cyclic stresses and not a point load or stress that fractures at the moment of its application.
There was no evidence of defects in the raw material or the manufacture that could relate to the breaks.