An in-depth review of laser technology
07-07-2021
Tekniker
Tekniker, an expert in laser for manufacturing, offers an overview on the current status of this technology as well as information concerning future developments based on its experience in terms of assisting companies to address this challenge.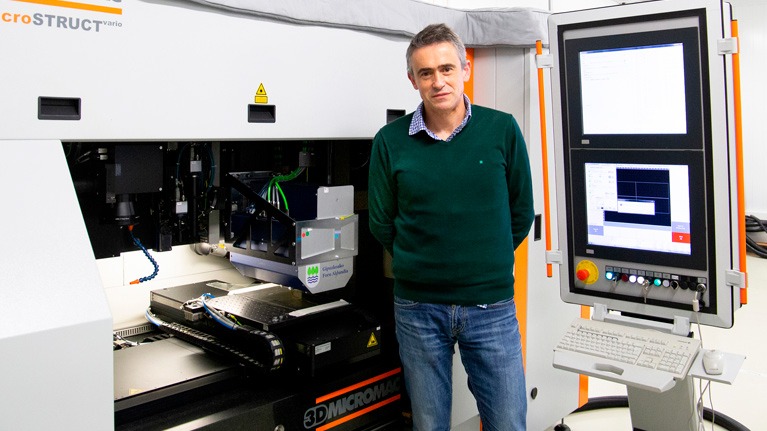 The use of lasers in the area of industrial manufacturing represents the greatest source of income for the sector with nearly 41% of the market compared to applications such as communications (27%), safety and defence (12%), sensorics (9%) and the medical sector (8%). (Source. Annual Laser Market Review & Forecast 2020. Laser Focus World, January 2020).
Generally speaking, industrial lasers are currently used in solidly established processes such as cutting, welding, heat treatments or marking. They also represent a key element as regards developing innovative processes such as additive manufacturing or high-speed texturising.
Unlike other types of sources, industrial lasers must feature specific characteristics such as the capacity to provide amplification at high power settings, a compact design allowing for their incorporation to industrial systems and also enable robust manufacturing to combine reliability and stability in 24/7 environments.
Fundamentally, there are nowadays four types of industrial lasers that incorporate these characteristics in a number of active media and which are, namely, CO2 lasers, solid state lasers, diode lasers and fibre lasers.
It is important to underscore a growing interest on the part of the industry with regard to fibre lasers that have a market share figures above 50% and more growth is expected to occur over the next few years.
Likewise, it must also be borne in mind that the technological complexity of an industrial laser whose emission is defined in terms of wavelength (specific for each active medium) and a given power profile (generally Gaussian), means that the market is dominated by large corporations and that the only market share available to small companies is related to more specific applications such as the development of ultrashort pulse lasers.
In this context, Tekniker's fundamental aim is to summarise the current status of technologies and components which, based on the emissions produced by these industrial sources, do not only make it possible to implement efficient and resilient manufacturing systems but also provide guidelines to develop new manufacturing processes.
Download the paper in full.