An electric motor bearing for railway
To determine causes of bearing failure.
Failure due to passage of electrical current.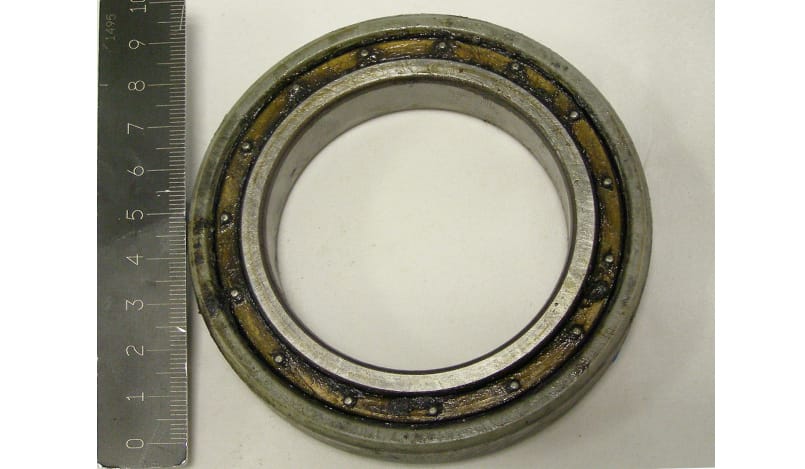 Bearing belonging to an electric railway engine. The bearing showed points with melted material in runs and balls.
It was diagnosed that the deterioration of the material was due to the passage of electric current. The possible solutions proposed were to improve the electrical insulation and to create alternative routes for the current.