Advanced coatings developed by Plasma Electrolytic Oxidation
05-05-2021 - 05-05-2021
Online | 15:00 - 15:30 h | 30 minutes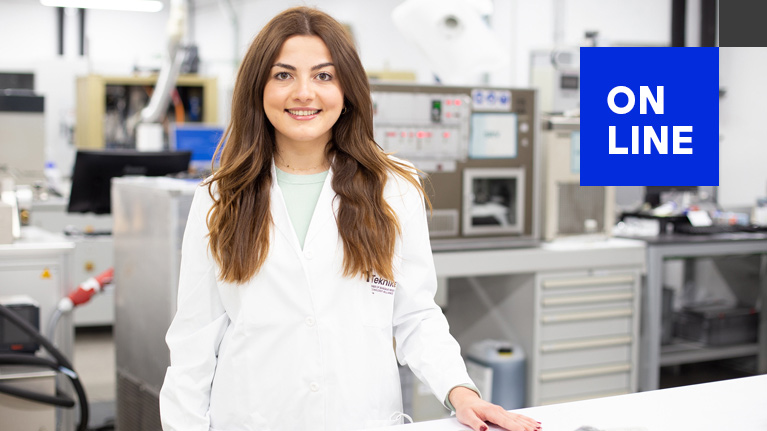 Patricia Fernández
Researcher Tribology Unit
Plasma Electrolytic Oxidation (PEO) is an electrochemical process that produces ceramic oxide coatings on metallic substrates.
The materials most extensively treated by means of the PEO technology are aluminium, titanium and magnesium together with their alloys although, nowadays, PEO coatings are also being applied to zirconium, tantalum and even steel alloys.
The main properties PEO coatings produce for treated materials are: wear resistance, corrosion resistance, temperature resistance, dielectric resistance, biocidal capacity, etc.
Thanks to this versatility and to an extensive range of properties, PEO coatings can be used for many applications. The range of industrial sectors in which PEO can be applied is very broad and diverse and encompasses, among others, the following fields: automotive, aeronautics, biomedicine, electronics, etc.
Register here
All registration data you are about to supply are the responsibility of Tekniker; data shall be managed via the GoToWebinar application supplied by Logmein (California, USA) that will be used for this sole purpose pursuant to a data protection agreement that ensures compliance with European data protection regulations (RGPD).