Neutron choppers by means of magnetic levitation
Development of a neutron speed selector chopper using magnetic levitation.
New chopper with a medium/high speed CFRP disc with magnetic bearings.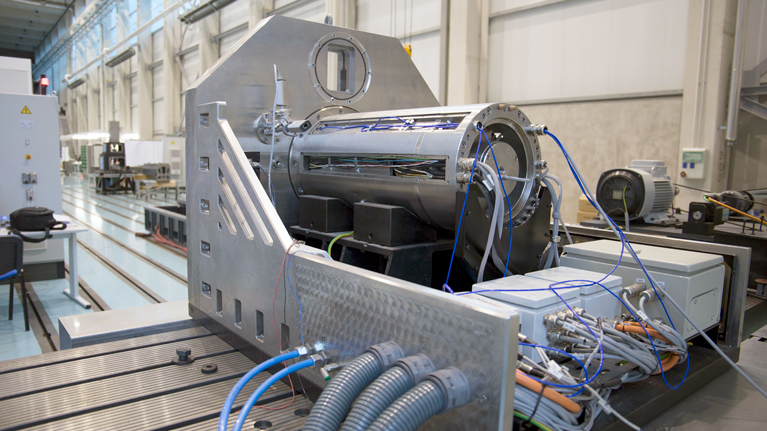 With a view to the future European Neutron Spallation Source (ESS), IK4-TEKNIKER and AERNNOVA have joined forces to develop a neutron speed selector chopper with a 700-mm diameter CFRP disc capable of turning at 24,000 rpm.
This system can be assembled in tandem or in sets of up to five discs to carry out the whole adaptation of the neutron beam prior to delivery to target. AERNNOVA is contributing towards the development with a new disc design and the fitting of it into the axis.