IK4-TEKNIKER participates in the 2019 Transfiere forum
13-02-2019 - 14-02-2019
FYCMA, the Conference and Trade Fair Centre in Málaga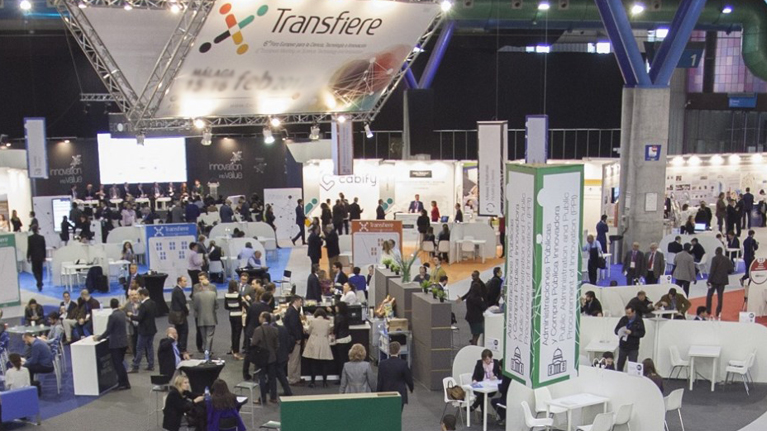 IK4-TEKNIKER will participate as a speaker and exhibitor at the eighth edition of Transfiere, the European Forum on Science, Technology and Innovation. The event will take place on February 13 - 14 at FYCMA, the Conference and Trade Fair Centre in Málaga.
IK4-TEKNIKER will contribute with its expertise by means of two lectures, one on robotics, flexible robotics and Industry 4.0 and the other on 4.0 technologies in the food sector. The organisation will also be present in the exhibition space where it will showcase in-house capabilities in terms of sensorics and multi-functional coatings applied to different sectors.
Participation in lectures
The first presentation will be included under the section "Artificial intelligence: Robotics, automation and legislation" and will address IK4-TEKNIKER´s capabilities in terms of industrial robotics, flexible and collaborative robotics, automation, process monitoring and data acquisition for their analysis by means of artificial intelligence and Big Data technologies (Deep Learning, Machine Learning, neural networks, etc.), with the aim of assisting companies in a digital transformation process geared towards an Industry 4.0 model (digitisation, data acquisition and predictive analytics) and whose goal is to achieve better equipment and process control.
The second presentation, to be given under the section on "State of the Art: Agrofood", will address IK4-TEKNIKER´s capabilities with regard to developing smart sensors that allow data to be acquired (by means of IoT platforms -Internet of Things-) and subsequently analysed, processed and interpreted.
More specifically, these concepts shall be explained based on a real case focused on transferring IoT to the agrofood sphere to increase productivity in this sector, use resources more efficiently and improve end-product quality and wellbeing of animals.
Exhibitors at Transfiere
The IK4-TEKNIKER stand will be located in aisle B2 of the exhibition area and will showcase its capabilities in terms of multifunctional coatings and how the organisation has developed sensors covering the entire value chain (from the initial idea/need to the end product itself).
Several sensors will be on display on the stand featuring a number of applications related to food, industry and health such as, for instance, a sensor used to monitor wine fermentation processes or environmental conditions at farms or, among other options, to detect allergens/pathogens/pesticides/antibiotics.
Transfiere
The event, hosted by FYCMA, offers a venue where innovation actions between research groups and companies can be greatly enhanced. It will also help to improve the degree of the sector´s competitiveness.
Among the broad range of topics to be addressed during this eighth edition, the forum will focus on issues that are strategic for the Spanish economy and converge with the international market. Consequently, topics connected to artificial intelligence applied to the health sector will be addressed, together with cyber security in banking, the opportunities offered by Blockchain in the food business, public funding or aeronautical or naval safety, among other subjects.
The forum, which is now consolidated as a major event in Spain with regard to knowledge transfer and R&D&I promotion, was visited by more than 4,500 attendees from 37 countries and had 1,700 companies and organizations registered for the previous edition.