Extremely hard coatings for mechanical components
To provide a coating with the best properties for mechanical applications like automation components, gears, or cutting tools.
Completely isotropic and dense layers, impossible to achieve using conventional sputtering.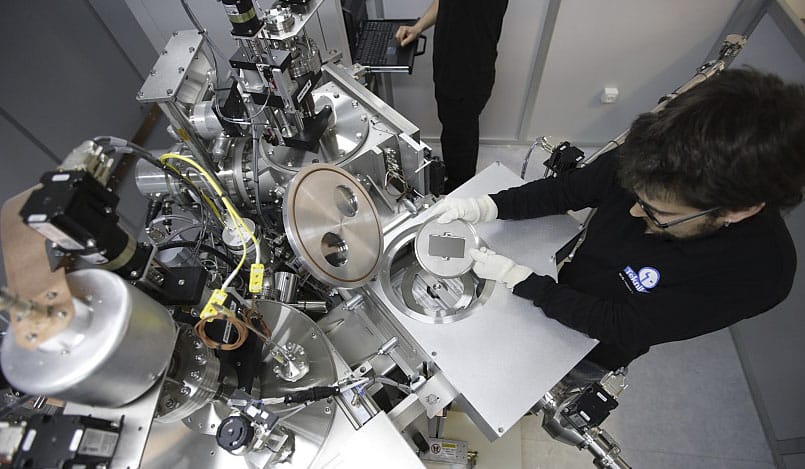 PVD is a type of technology for fine layer coatings (from tenths of nanometres to microns) which is obtained by vacuum evaporation. Thanks to this technique, extremely hard coatings can be obtained, thus increasing the life of components. In addition, it allows modification of the surface properties of any material to achieve the desired functions, such as improving the resistance to corrosion and abrasion.
The HIPIMS project consists of implementing a new evaporation technology to obtain greater ionization of the evaporated metal and a layer with better properties. This improvement is achieved by using high power pulses during short periods, a process that obtains better ionization of the material than the current sputtering techniques, therefore improving protection properties against wear or corrosion.
One of the advantages of this technique is that there is no need to make major changes to the current PVD machines in order to implement this technology. The main difference lies in the power supply of the evaporators.
After optimizing the process conditions for this technology and specifically for this material, IK4-TEKNIKER obtained fully isotropic and dense layers, impossible to achieve using conventional sputtering techniques. In addition, the corrosion tests performed on evaporated tantalum nitride samples using HIPIMS have demonstrated improved behaviours than those deposited using conventional technologies.