Beam Stop for the new front end test (FETS) stand at ISIS
A new Beam Stop for particle accelerators that avoids the problems of pure Cu.
A Beam Stop in ultra-pure cooled aluminium without any activation problems, and fatigue resistant.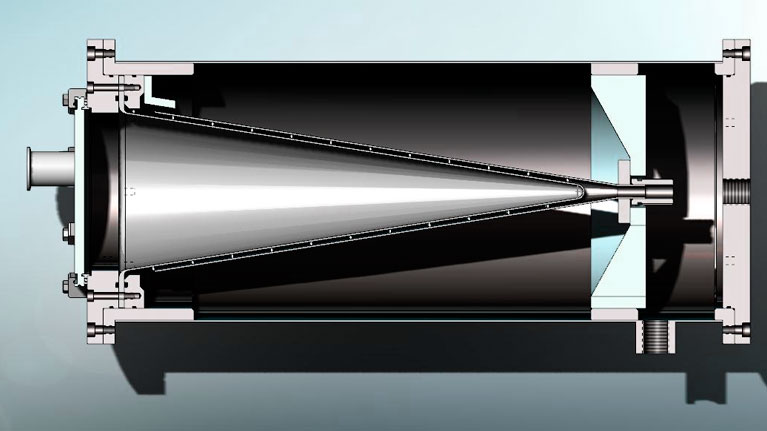 The FETS project of ISIS (Oxford, UK) is developing a new improved front end with respect to the current LINAC. In this context, ISIS has commissioned IK4-TEKNIKER to produce a Beam Stop for a pulsed H- beam that overcomes dependence on ultra-pure copper and which solves activation problems.
IK4-TEKNIKER has developed a new Beam Stop model in ultra-pure aluminium, manufactured by means of spinning and designed to resist the cyclic thermal demands inherent in a pulsed particle beam. The Beam Stop is water-cooled and is an improvement on the performance of existing ones.