Vacuum chamber and interior protective elements of the LET spectrometer on the TS2 of the ISIS Neutron and Muon Source
Supply of a vacuum chamber for the sample environment of a new spectrometer with wide scattering angle.
The complete development of a large-sized vacuum chamber.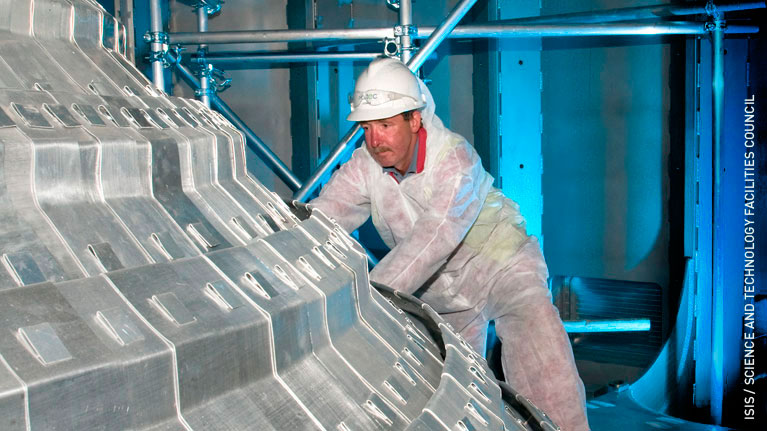 The ISIS Neutron and Muon Source is expanding rapidly with the installing of a second spallation target and new instruments.
One of them is the Low Energy Transfer Spectrometer Chopper, also known as the LET.
IK4-TEKNIKER designed and installed the base structure of the LET spectrometer, a large vacuum tank (10E-6 mbar), semi-circular in shape, with a radius of 4.500 mm and a height of 5.000 mm.
With these measurements the instrument covers a beam scattering of +/- 30º on the vertical plane and 180º on the horizontal plane.