Self-portable machine tool
Maintenance operations. The development of a self-portable machine tool that autonomously transfers itself to the area of the operating part and positions itself on this part in order to undertake maintenance work.
Design and development of a mobile hexapod robot for carrying out maintenance tasks, in situ inspections or repairs at points of difficult access or otherwise inaccessible for the operator.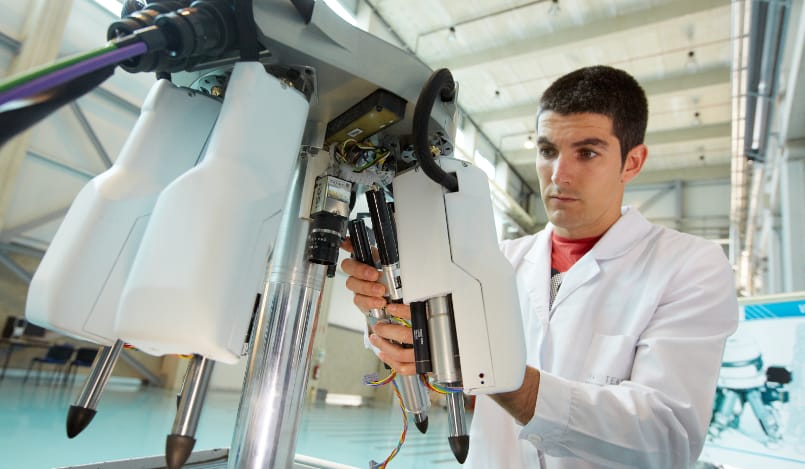 The self-portable machine tool transfers itself autonomously to the point of maintenance on six legs, and there undertakes the processes of precision inspection/machining (depositing or eliminating material, and so on), employing the hexapod's parallel kinematics. The expected precision is that of a tenth of a millimetre.
While also having applications in large-scale infrastructure projects and being able to work in restricted or dangerous environments, it is primarily designed for industrial sectors related to energy, such as nuclear power plants or in oil and gas extraction plants, and aeronautics. In fact, a prototype is already under way, working at an industrial plant for aero-engine manufacture (at Rolls Royce in the United Kingdom).